Divorce Can Significantly Impact Your Business Unless You Act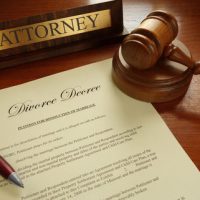 If you own or co-own a business, divorce can have a significant impact on your business and anyone and everyone connected to it. In addition to disrupting your day-to-day operations, it can interfere with business operations by not only taking time away from your work, but also by requiring that a significant amount of documentation on the business itself be produced and handed over—for the court, for the process of the divorce itself, as well as for the appraisal and valuation of the business. This warrants working with an attorney who can not only represent your interests from a family law perspective, but from a commercial perspective as well so that you can put some protections in place.
The Possibilities For A Business After Divorce
There are a number of ways that divorce can impact a business; all of which can have a potential impact on partners, shareholders, stock, and a number of other interests. For example, your spouse (soon to be ex-spouse) could:
Demand half of the value of the business, which could make it subject to division
Become an uninvited partner
Sell their shares
Decide that they want to continue co-running the business after the divorce
As a result, each of these possibilities should be discussed with your attorney so that partners, shareholders, employees, etc. feel protected and so that your business interests can continue safely.
How A Pre- Or Postnuptial Agreement Can Mitigate These Risks
All of these many potential repercussions are also one reason why so many people enter into a prenuptial or a postnuptial agreement in order to prevent and/or mitigate risks to their business. These agreements have the ability to specifically address whether or not a business will be subject to marital distribution upon divorce, what specifically would happen to it in those circumstances (i.e. if one spouse would buy the other out, if the business would be sold with proceeds distributed, or maintained, etc.), how the business would be valued, whether your spouse would share in the business' appreciation or depreciation, etc.
Protecting Your Business From The Impacts Of Divorce
In order to protect a business from the impacts of divorce, business owners should do the following, at a minimum:
Keep business and personal expenses separate
Keep detailed records of all business income and whether it was premarital or marital income
Ensure that any cash transactions are well-documented
Ensure that any salaries paid to you and/or your spouse are fair market value so that there are no accusations of trying to minimize alimony payments or underpay your spouse
Overall, you can minimize the disruption that the divorce process has on your business by keeping as much separation between your divorce and your work as possible. This includes keeping files separate, avoiding discussions concerning your divorce with your colleagues, and setting aside time during the day when you address divorce issues; amongst taking other prudent actions.
Contact The Very Best in Texas Family Law Attorneys for Assistance
With a solid background in family law, commercial litigation, civil trial practice, and other related areas, the Brownsville family attorneys at Colvin, Saenz, Rodriguez & Kennamer, L.L.P. are prepared to provide you with the strong, focused representation that you need to end up with the business result that you want. Contact us today to find out more.
Resource:
forbes.com/sites/frawleypollock/2020/05/28/3-ways-a-divorce-can-impact-your-business/#1fc5c54a3fc8
https://www.rcclaw.com/the-secretive-world-of-shielding-wealth-hiding-assets-in-high-net-worth-divorces/