Texas Business Owners Take Insurance Companies to Court Over Business Interruption Claims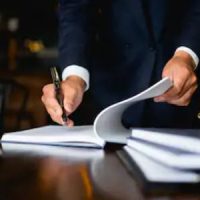 As we previously mentioned, a wave of insurance litigation was expected in response to Texas business owners being informed by their insurance companies that their business interruption insurance policies did not cover business closures and associated financial loss due to the COVID-19 crisis, which includes mandatory stay-at-home orders. That prediction came to fruition in May, when dozens of Texas business owners filed claims against their insurance companies in court over these denials and millions of dollars in lost income. Specifically, almost 30 Texas businesses have filed complaints against their insurance companies over these denials thus far.
As we previously explained, these insurance claims were denied based on obvious policy exemptions that include a lack of physical damage to the business property, as well as language that provides for explicit exclusions dictating that business interruption losses due to a virus are not covered by the policies. After the 2003 – 2004 SARS virus outbreak, insurance companies realized that global pandemics were uninsurable events and made exclusions clear in policies by requiring physical damage to the business and explicitly writing exclusions to exclude bacterial and/or viral outbreaks.
Business Owners Arguing That Closures Are Due To Stay-At-Home Order, Not the Virus. How Will the Courts Respond?
Still, these business owners – like others around the country – have filed in federal court, arguing that their policy exclusions should only apply if the virus is the only reason that their businesses had to close, and should not apply if there were mandatory government stay-at-home orders involved. The issue is complicated by the fact that there is no real established case law on it. Some businesses have also argued to the media that they are not requesting policy limits, but simply some financial assistance, as insurance companies have millions in reserve precisely to help cover the type of damage that the pandemic has wrought.
However, insurance companies have pointed out, time and (time) again, that there is no way that the industry could possibly cover even partial business losses due to pandemics. It has estimated that just small businesses with 100 or fewer employees are losing hundreds of billions of dollars per month. There is no question that the courts will take this into account, as whether the industry could become insolvent within a matter of months is a huge public policy concern.
If You Are an Insurer That Has Been Sued by A Texas Business, Contact Our Brownsville Insurance Defense Attorneys Right Away
If you provide business interruption insurance coverage to a business located in Texas and/or have any insurance defense questions, contact our Brownsville insurance defense attorneys today to find out about our experienced services defending a number of major insurance companies against a broad range of claims here in Texas.
Resources:
dallasnews.com/business/local-companies/2020/05/10/these-north-texas-businesses-bought-insurance-only-to-learn-coronavirus-related-losses-arent-covered/
spectrumlocalnews.com/tx/san-antonio/news/2020/05/07/texas-business-owners-take-insurance-companies-to-court-over-business-interruption-insurance-claim-denials
https://www.rcclaw.com/texas-supreme-court-affirms-that-insurers-duty-to-defend-is-determined-solely-by-pleadings-language-in-insurance-policy/