USAA Sued In San Antonio For Excessive Insurance Premiums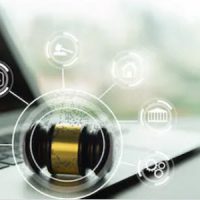 As we finally move on past the Covid-19 pandemic, many questions remain unanswered. In the heat of the moment, many decisions were made without consulting the rest of the population. Of course, the justification was that certain organizations needed to move quickly and address the risks of the pandemic without going through the normal legal and democratic processes. As a result, many have voiced concerns about a range of issues that arose during the pandemic. According to one lawsuit, a major issue that concerns plaintiffs involves car insurance premiums.
If your insurance organization is facing a lawsuit related to Covid-19 or any other subject, it makes sense to get in touch with a team of qualified, experienced insurance defense attorneys as soon as possible. These legal professionals can help you defend your organization against frivolous and unwarranted lawsuits, ensuring financial stability and continued operation for years to come. It's best to get in touch with a legal team as soon as possible for best results.
Why is USAA Being Sued? 
USAA in San Antonio is being sued for a somewhat surprising reason. According to the San Antonio Current, plaintiffs have filed a lawsuit alleging that the organization should have reduced premiums during Covid-19. Why? Because fewer people were on the road, leading to fewer collisions. They argue that as a result of these factors, the insurance company experienced fewer claims, and so they should have passed on these savings to their customers.
The primary plaintiff is actually based in California, but the USAA is headquartered in Texas – so that is where the lawsuit is being filed. However, the suit could easily become a class-action, which means that countless plaintiffs could join in and attempt to hold USAA accountable for perceived negligence.
In response, USAA claims that it took "appropriate" measures to provide customers with auto policy dividends and credits during the pandemic. It also stated that it participated in various financial relief efforts to help its members get through the difficult time. The organization also cited a 2020 study that suggested USAA provided better relief than its competitors in multiple states.
In a statement, a spokesperson for the insurance company claimed that they:
"Remain committed, as we have been for nearly 100 years, to providing highly competitive products and exceptional service to military members and their families." 
But the plaintiff is refusing to listen, and instead wants USAA to reimburse its policyholders to compensate them for "unfair, excessive premiums."
This is not the first time the organization has faced legal action, as it was recently fined by US regulators for inadequate anti-money laundering policies.
Enlist the Help of a Qualified Attorney Today 
For help from a skilled Brownsville insurance defense lawyer, reach out to Colvin, Saenz, Rodriguez & Kennamer, L.L.P. We know that the insurance industry in Texas is a vital part of the economy, and your organization deserves the utmost in legal protection as you strive to address any concerns in the most efficient way possible. Book your consultation today, and we can immediately get started on an effective action plan.
Sources:
sacurrent.com/news/san-antonios-usaa-bank-hit-with-140-million-fine-its-third-federal-penalty-since-2019-28449464
sacurrent.com/news/suit-accuses-san-antonios-usaa-of-charging-excessive-insurance-premiums-during-pandemic-28709345