How To Deny A Wildfire Damage Claim In Texas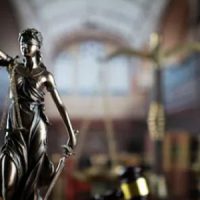 On December 16th, it was reported that the Texas Panhandle was facing dust storms and wildfires capable of causing considerable property destruction. Insurers in Texas will undoubtedly face an onslaught of property damage claims as a result of this weather event. As any insurer knows, it's extremely important to sort through these claims and determine which ones are actually legitimate. Inevitably, many of these claims will be fraudulent or illegitimate in some way. So how exactly do you deny a wildfire damage claim in Texas?
If insurers are serious about denying claims in the most efficient way possible, they should work with a qualified, experienced team of insurance defense attorneys in the Texas area. It's always best to work with local legal professionals who have a strong understanding of local laws and regulations. With help from these attorneys, insurance companies can protect their interests and fight fraud in the most efficient, confident way possible.
Texas Hit with Dust Storms and Wildfires  
Make no mistake, Texas has been hit with a number of serious weather events recently. The infamous "Texas Freeze" of last winter is still on everyone's minds, and now the Lone Star State is facing dust storms and wildfires that are sweeping through the Panhandle. These wildfires are being spread by incredibly strong winds in the Midwest region. Although Texas has been spared the deadly hurricane-force winds facing states like Nebraska, these winds are still strong enough to spread wildfires in the Lone Star State.
There are also considerable dust storms, which are lowering visibility and making it very difficult to fight the wildfires. Towns may need to be evacuated in Texas, and properties may face destruction. The scale of these wildfires is quite alarming.
How to Deny Wildfire Claims  
There are a number of factors that may allow you to deny wildfire damage claims:
The policyholder did not pay their premiums on time
The policyholder has fraudulently inflated the value of lost property
The fire was actually started by arson
There were illegal activities taking place on the property
There was electrical work done without the proper permits
The home was left vacant before it burned down  
It's worth pointing out that many wildfires are actually started by arsonists. These individuals purposely ignite flames, and these situations are subject to criminal investigations. Only after the criminal investigation has been concluded can policyholders move forward with their insurance claims.
Enlist the Help of a Qualified Attorney Today  
For help from skilled Brownsville insurance defense attorneys, look no further than Colvin, Saenz, Rodriguez & Kennamer, L.L.P. Over the years, we have helped many organizations fight fraudulent and illegitimate claims, and we know exactly how to limit the impact of serious weather events in Texas. Although it's true that policyholders deserve settlements for legitimate property damage, we cannot allow our system to be overcome by fraud. Book your consultation today, and we can help you deny insurance claims in the most efficient way possible.
Resource:
forbes.com/advisor/homeowners-insurance/wildfires/