Tech Companies In Texas Face New Legal Threats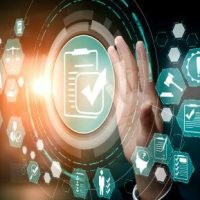 Over the years, Texas has slowly developed a strong foundation in the high-tech world. Today, there are a vast number of tech companies that are headquartered in the Lone Star State. Other companies may not have been founded in Texas, but they certainly do a lot of business here. While the digital world offers almost limitless possibilities for advancement, it also offers almost limitless possibilities for legal action. And judging by new developments in the state, these legal threats are growing just as fast as the tech companies themselves.
If your organization is facing a lawsuit in Texas, it makes sense to get in touch with a team of qualified defense attorneys. Ideally, you should team up with attorneys who have considerable experience with corporate defense. In addition, it's also helpful to connect with lawyers who understand the local laws and regulations in the Lone Star State, as these can be quite different compared to the laws in other states or even different countries. With help from these legal professionals, you can act in your company's best interests and continue to contribute to Texas' economy in a meaningful way.
Social Media Companies Face Potential Legal Consequences for Censoring Users  
Texas lawmakers have been trying to push through a bill that would punish social media platforms for censoring their own users. Specifically, these companies would face lawsuits if they censor users for their political viewpoints. This law was contained in HB 20, which was signed by Governor Abbott back in September of 2021, and it would have applied to Facebook, Twitter, YouTube, and other major platforms. However, the law never actually went into effect, as a Federal Judge ruled that it was unconstitutional.
On December 1st, it was reported that Judge Robert Pitman granted a preliminary hearing against the law, stating that social media companies have a right to censor content based on the First Amendment. With all this said, this legal battle seems to be far from over, and social media platforms could still face legal consequences for censoring users in the future. 
Western Digital and Kioxia Sued Over Patent Infringement  
On November 29th, it was reported that Western Digital and Kioxia had been sued by a company in Texas called Viasat. This company claimed that the defendants had infringed on their patents for data-storage devices, specifically a unique type that uses flash memory and error-correction technology. Although the lawsuit was filed in Waco, Viasat is based in California. This comes as Kioxia prepares for a potential merger with Western Digital group, which is also based in California. Kioxia, however, is based in Japan.
Enlist the Help of a Qualified Defense Team  
The dedicated Brownsville commercial litigation lawyers at Colvin, Saenz, Rodriguez & Kennamer, L.L.P. are prepared to represent you in your case. Over the years, we have helped numerous organizations fight lawsuits and strive for positive outcomes. With our help, you can protect your company's interests and ensure that frivolous lawsuits aren't preventing you from continued success. Book your consultation today, and we can immediately get started on an effective defense strategy.
Resources:
reuters.com/legal/transactional/viasat-sues-western-digital-kioxia-over-data-storage-patents-2021-11-29/
cnet.com/tech/services-and-software/federal-judge-blocks-texas-social-media-censorship-law/