How NFTs Can Lead To Lawsuits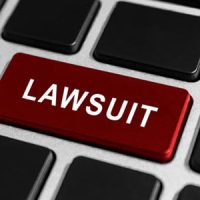 NFTs have become incredibly popular within the past year or so, and almost inevitably, these non-fungible tokens are leading to lawsuits. If your company is getting involved in this type of investing scheme, you should be aware of the potential legal threats. You should also know that if a non-fungible token violates your copyrighted trademarks or patents in any way, you may be able to sue for a considerable settlement. Whatever the case may be, it's important to learn how this new technological innovation can impact your business.
Whether you're dealing with a product liability claim or a corporate lawsuit, it's also important to get help from qualified, experienced defense attorneys. Fortunately, Texas is home to many skilled corporate defense attorneys, and you can strive for the best possible outcome with these lawyers at your side. If you are facing a lawsuit related to NFTs or any kind of investment issue, you should book a consultation with a team of defense attorneys at your earliest convenience.
Nike Sues StockX Over NFT 
On February 4th, it was reported that Nike was suing the online reseller StockX for selling unauthorized images of its sneakers. The lawsuit revolves around more than 500 NFTs bearing the name, logo, and intellectual property of Nike. These include digital versions of some of Nike's most iconic shoes. Nike is claiming that this is blatant copyright infringement, and that is damaging the company's brand. Along with seeking a settlement, the sneaker giant is also seeking a court order that would force StockX to cease the sale of Nike-branded products.
Nike also complained that the NFTs was hurting the brand's reputation. They claimed that because NFTs are insanely overpriced, they associate Nike with a shady, questionable investment practice that has already garnered considerable controversy in recent times. StockX claimed that users who purchased these Nike NFTs would have the opportunity to exchange these digital shoes for real footwear "at some point in the future" but the details of this promise were never made clear.
Nike is Releasing its Own NFTs 
Some say that the real reason Nike is suing is due to its plans to release its own line of NFTs in the near future. Back in December, Nike acquired a digital art studio named RTFKT, and they will collaborate with this studio to release various virtual products in February of 2022. Obviously, it doesn't make sense to have StockX released Nike-branded NFTs when the actual brand itself is going to dip its toes into this market very soon.
Contact an Attorney for Help 
For help with your case, contact the skilled Brownsville commercial litigation lawyers at Colvin, Saenz, Rodriguez & Kennamer, L.L.P. Over the years, we have helped numerous organizations avoid legal and financial consequences for various issues, including investment issues, copyright problems, and patent disputes. With our help, you can approach these difficult situations in a confident, efficient manner – ensuring the continued financial well-being of your organization. Book your consultation today to learn more.
Resource:
arabnews.com/node/2018001/business-economy