Exxon Mobil Can't Avoid Climate Change Lawsuits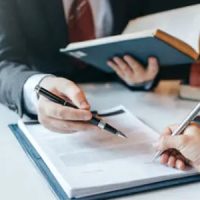 Exxon Mobil is one of the biggest companies in Texas, and it is also one of the world's largest publicly traded international oil and gas companies. Its roots lie with John D. Rockefeller's Standard Oil company, and it's pretty much the definition of "big business" in America. In fact, this company is probably one of the main reasons why the GDP of Texas is larger than that of many nations, including Russia. Today, this oil company finds itself in a world where fossil fuels have gone out of vogue. Not only is it faced with a changing energy market, but it is also being sued.
Companies like Exxon Mobil need to tread very carefully when approaching these lawsuits, and that's why it's very important for them to work with qualified, experienced corporate defense attorneys. Ideally, they should be working with lawyers based in Texas who are well aware of local laws and regulations. With help from a top-notch legal team, there's no reason why Exxon Mobil can't dodge lawsuits and continue to contribute to the incredible economy of Texas.
Why is Exxon Mobil Being Sued? 
To be clear, Exxon Mobil isn't actually being sued – yet. As of right now, the organization is only being "probed" by Massachusetts and New York. Concerned individuals in these states claim that Exxon Mobil intentionally lied to investors about the impact of its business activities on climate change. The implication is that the company knew full well it was damaging the environment, but chose to keep this information quiet in order to maintain a cleaner image.
With all that being said, Exxon Mobil is still fighting vehemently to stop these probes from occurring. This is because the probes could lead to a lawsuit if they are allowed to continue. Back in 2016, the organization received subpoenas for documents related to its study and understanding of climate change. The organization was also asked to hand over details about its communications with shareholders. From that point onward, this legal battle has gone back and forth.
Exxon Mobil Loses Appeal 
On March 16th of 2022, it was reported that Exxon Mobil had lost its appeal to stop the probes from occurring, suggesting that the investigation could finally take place. This means that the company may finally face actual lawsuits related to the allegations made against it. These lawsuits could be damaging, especially since the company has tried so hard to stop the probes from happening for so long. If they were this concerned about this information going public, the documents may be problematic for their reputation. And of course, misleading shareholders is a very serious offense – if it can be proven.
Enlist the Help of a Qualified, Experienced Team of Corporate Defense Attorneys 
For help from a skilled Brownsville commercial litigation lawyer, reach out to Colvin, Saenz, Rodriguez & Kennamer, L.L.P. Over the years, we have worked with numerous corporations in the Texas area, and we know how to help these organizations avoid needless legal and financial consequences. With a strong understanding of local laws and regulations, we're ready to help you protect your organization's integrity, so get in touch today and book your consultation now.
Resource:
rappler.com/business/exxon-mobil-loses-appeal-stop-climate-change-probes-march-15-2022/