Is The Texas Two-Step Really That Effective?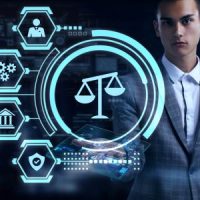 The Texas Two-Step has gained significant attention over the last few months and years – largely owing to the fact that Johnson & Johnson took full advantage of this strategy to avoid liability in a recent lawsuit. Derided by some and praised by others, this legal strategy has proven to be quite divisive. But the question remains: Does it actually work? Although it seemed to some that J&J was about to get off scot-free as a result of the two-step, certain obstacles have arisen that are leading some to doubt its potential.
If your corporation has been sued in Texas, your best bet is to get in touch with a qualified, experienced team of corporate defense attorneys. These legal professionals can help you defend yourself in the best possible way, guiding you towards a favorable outcome. This can help you protect the financial stability of your organization while continuing to contribute to the economy of Texas.
What is the Texas Two-Step? 
The Texas two-step is really quite simple. First, a company creates a different subsidiary unit and transfers tort liability to that specific unit. The subsidiary then declares bankruptcy, allowing the parent company to manage the liability without sacrificing its own assets. The Texas two-step gets its name from its reliance on Texas corporate law, which allows this type of maneuver to actually take place.
Why Might the Texas Two-Step Fail? 
The Texas two-step is encountering problems almost as soon as it leaves Texas courts. In the case of J&J's baby powder lawsuit, a New Jersey bankruptcy judge refused to dismiss the liability of the big pharma giant's spinoff, LTL Management LLC. This judge claimed that the Chapter 11 bankruptcy filing wasn't made in bad faith – but this decision was quickly appealed by the US Court of Appeals for the Third Circuit.
Next, a North Carolina bankruptcy judge questioned the validity of the Texas two-step and allowed a group of asbestos victims to continue a lawsuit despite the fact that the defendants in this case had transferred liability to a spin-off company. These recent decisions have reinforced the idea that the two-step may not hold up in courts across the United States. However, the efficacy of this maneuver is much more well-established in Texas.
It May Be a Long Time Before We Know How Effective this Strategy Really Is 
It's worth mentioning that it could be a very long time before we truly discover how effective this strategy actually is. With the number of appeals and decisions at play, it could be years before J&J and other companies find out whether this ploy was actually worth the trouble. Of course, one decision does not automatically change how other courts view the matter, and the two-step could continue to be effective for many years in Texas.
Enlist the Help of a Qualified Attorney Today
For help from a skilled Brownsville commercial litigation lawyer, reach out to Colvin, Saenz, Rodriguez & Kennamer, L.L.P. Over the years, we have helped many organizations fight for their rights in court and avoid legal consequences in the best way possible. Book your consultation today and take your first steps towards a positive outcome.
Source:
natlawreview.com/article/texas-two-step-firestorm-no-dance