Johnson & Johnson Pulls Off The Texas Two-Step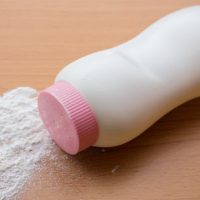 By now, everyone has heard about Johnson & Johnson's controversial plan to transfer liability to a spin-off company and then declare bankruptcy. This move is known as the "Texas two-step," and it is one of the most popular ways for major corporations to avoid paying out millions of dollars to injured victims. According to a recent report, J&J has just won a major legal battle in Texas – and it looks like they're going to pull off this legal maneuver.
If you'd like to explore effective strategies to defend your corporation against lawsuits in Texas, be sure to get in touch with a team of qualified, experienced corporate defense attorneys. It's always best to choose attorneys local to the Texas area, as these professionals are familiar with state laws and regulations. This experience and knowledge helps you take advantage of proven defense strategies, such as the Texas two-step.
38,000 Baby Powder Lawsuits Frozen Thanks to Upheld Bankruptcy 
On February 25th of 2022, a federal judge upheld Johnson & Johnson's bankruptcy filing, instantly crushing the hopes of almost 40,000 plaintiffs who had attempted to sue the company for allegedly cancer-causing baby powder. As NPR reported, appeals to this ruling are inevitable, and the battle is far from over for J&J.
How Did They Do It? 
Johnson & Johnson started by establishing a shell company called LTL Management thanks to a Texas law. They then transferred liabilities from their company to this new entity using a "divisive merger." Days after the successful transfer of these liabilities, LTL filed for bankruptcy. This is known as the "Texas two-step," and it has been successfully used by companies in the past to dodge liability for things like defective breast implants and asbestos poisoning. This is a relatively new legal maneuver that could become highly popular in the future. If J&J can get away with it, the logic is that virtually any other organization could also exploit this loophole. This is a primary concern for many lawmakers in the United States.
J&J Has Many Other Lawsuits to Resolve 
This particular lawsuit might have been resolved, but there are many other lawsuits that require immediate attention. The company has already agreed to pay out $5 billion to victims of the opioid epidemic throughout the United States, and some of its other products have led to separate lawsuits.
Enlist the Help of a Qualified Attorney Today 
For help with your case, reach out to the skilled Brownsville commercial litigation lawyers at Colvin, Saenz, Rodriguez & Kennamer, L.L.P. Over the years, we have helped numerous organizations defend themselves against legal action in the most efficient manner possible. Stories of Johnson & Johnson's Texas two-step maneuver may be upsetting for some, but they highlight the vast range of options corporations have at their disposal to escape liability. Book your consultation today, and we can immediately begin exploring potential defense strategies together.
Resource:
npr.org/2022/02/25/1083061992/johnson-johnson-wins-court-battle-bankruptcy-baby-powder