Companies In Texas Can Be Sued For Spreading Bacteria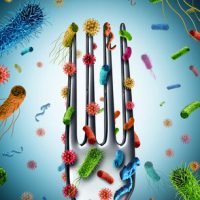 If you're running a company in Texas, the last thing you want to face is a product liability lawsuit. If you're confident about your products, you might think that these legal issues are pretty much impossible. Unfortunately, it's not just your product that you need to worry about – you also need to consider whether your products are carrying bacteria that may harm customers. A number of Texas residents have been suing companies in the Lone Star State for injuries caused by bacteria, and this is something you need to be aware of.
If you're already facing a product liability lawsuit after unwittingly spreading bacteria with your products, you need to get in touch with a team of qualified, experienced corporate defense attorneys as soon as possible. These legal professionals can help you defend your company's best interests in the most efficient way possible. Not only is a competent legal defense beneficial financially, but it can also save your organization's reputation.
Family of 5-Year-Old Sues for Whitmore's Disease 
The family of a five-year-old in Bells, Texas is suing a company that makes an aromatherapy spray, claiming that the bacteria contained in the spray gave the child Whitmore's disease. This disease is also known as Melioidosis, and it is an infection caused by a bacterium called Burkholderia pseudomallei. The disease can cause fever, pain, and potentially fatal infections of the central nervous system and brain.
The lawsuit has a strong chance of success because this particular bacterium is not found naturally in Texas. In fact, it occurs naturally in only Puerto Rico and the Virgin Islands, which means that the child must have been infected due to the aromatherapy spray. This particular spray has already been linked to at least one case of Whitmore's disease in Georgia, and it was sold at Walmart before it was recalled in 2021.
The five-year-old suffered serious health problems due to this injury. She lost the ability to walk, talk, and eat, although she is recovering slowly with the help of various treatments. 
Dole Salads Recalled After Fatal Listeria Outbreak 
On February 4th of 2022, it was announced that Dole Salads was recalling various salad mixes after two deaths had been reported. These fatalities were apparently linked to listeria outbreaks caused by the salad mixes. Along with the two fatalities, 17 people became ill. 13 people required hospitalization, including individuals in Texas. Lawsuits are almost inevitable as a result.
Enlist the Help of a Qualified Defense Team Today 
For help from a skilled Brownsville commercial litigation lawyer, reach out to Colvin, Saenz, Rodriguez & Kennamer, L.L.P. Over the years, we have helped numerous organizations in Texas defend themselves against all kinds of different lawsuits, including product liability actions. Remember, it's always best to hire local defense attorneys who are familiar with the laws and regulations in Texas. Book your consultation today, and we can immediately get started on an effective defense strategy.
Resources:
kxan.com/news/consumer/some-dole-salad-mixes-recalled-after-2-deaths-in-listeria-outbreak/
prnewswire.com/news-releases/aldous–walker-llp-representing-5-year-old-texas-girl-infected-by-rare-bacteria-linked-to-aromatherapy-room-spray-301475906.html