Brownsville, Edinburg & Rio Grande Valley
Insurance Defense, Corporate & Product Liability Attorneys
Brownsville and surrounding areas in south Texas are fast becoming a major manufacturing center in advanced manufacturing and heavy manufacturing across diverse industries from automotive to medical device to food processing and space technology. As attorneys who represent companies in litigation in Brownsville and south Texas for more than thirty years, Colvin, Saenz, Rodriguez & Kennamer, L.L.P. understand what it takes to represent businesses and manufacturers in the blue-collar, working class communities of the Rio Grande Valley. The Brownsville insurance defense, corporate & product liability attorneys at Colvin, Saenz, Rodriguez & Kennamer, L.L.P. are more than just litigators; they are trial lawyers. Our lawyers are in trial every day, providing strong, effective defense in personal injury cases, insurance coverage disputes, and other matters. Our firm has handled some of the biggest cases in the area – including catastrophic injuries and death – with a proven track record of success.
Quality representation by a local law firm is essential to providing effective defense in a region where juries come into the courtroom inherently sympathetic to plaintiff injury claims. At Colvin, Saenz, Rodriguez & Kennamer, L.L.P., we take the time to thoroughly investigate every claim to uncover the true facts of the case, so we are prepared to present a compelling and persuasive case to the jury in trial. With decades of experience working with large industrial manufacturers and other businesses, we also understand the importance of sitting down with our clients and developing case strategies and solutions that best address their overall needs and goals.
Colvin, Saenz, Rodriguez & Kennamer, L.L.P. provides solid, professional defense in the full range of injury claims in areas including products liability, trucking defense, toxic torts, automotive products liability, medical device litigation, and more. Additionally, the firm is well-versed in insurance coverage disputes and insurance defense, as well as all forms of commercial litigation, contract disputes, and labor and employment law claims, including discrimination and sexual harassment. The firm also engages in a thriving family law practice, with a focus on family law litigation in divorce and custody matters.
South Texas Litigation & Trial Work Defense Attorneys
At the law firm of Colvin, Saenz, Rodriguez & Kennamer, L.L.P., we maintain a robust litigation practice representing clients throughout South Texas in a variety of complex legal matters. Our knowledge of and familiarity with the local courts and their procedures, practices and customs, and the personalities involved in the litigation community serve as a significant benefit to our clients. In the process of seeking resolution to any legal dispute, having a firm that is known for its courtroom capabilities representing you can often put you in a stronger negotiating position prior to trial. Our South Texas litigation attorneys are highly respected for their thorough preparation, attention to detail and unwavering commitment to obtaining a positive result.
When faced with legal action, some companies hire a law firm to represent them in litigation, only to find out when the case goes to trial, that they need to find a different law firm to actually take the case into the courtroom. Not all litigators try cases. At Colvin, Saenz, Rodriguez & Kennamer, L.L.P., our litigators are in trial every day, representing clients in the most serious cases under the most difficult of circumstances… and achieving excellent results. Our South Texas litigation attorneys serve clients in Brownsville, Edinburg and throughout the Rio Grande Valley, Colvin, Saenz, Rodriguez & Kennamer, L.L.P. represents clients in all of the following matters:
Products Liability – Products liability claims are some of the most complex and involved among injury claims, and with legal theories such as strict products liability and courtrooms filled with unsympathetic juries, manufacturers may feel like the cards are stacked against them. Our attorneys understand how to thoroughly investigate the facts of the case and build a strong defense. The firm's products liability defense practice includes automotive products liability, medical device litigation, and more.
Insurance Coverage – Insurance contracts and policies are among the most complex and intricate legal documents. Insurers must pay valid claims to satisfy their customers, while also ensuring they pay only valid claims to satisfy their shareholders. Good faith disputes over coverage and liability can arise. Whether insurer or insured, we know how to review and interpret complicated insurance policies and help the courts understand your position.
Insurance Defense – When coverage is disclaimed or denied, or benefits paid do not match the insured's expectations, a not uncommon reaction is to sue, alleging that the insurer was acting unreasonably in bad faith. Our firm defends insurance carriers against these unfounded allegations and strives to demonstrate how the insurer's actions were reasonable and well within the accepted range of legal norms.
Commercial Litigation – The lawyers at Colvin, Saenz, Rodriguez & Kennamer, L.L.P. are experienced in representing all sizes and types of companies in breach of contract claims, business torts, shareholder and partnership disputes, intellectual property and labor and employment law matters.
Trucking Defense – Damages in a trucking accident case can be high, and plaintiff's lawyers are always eager to take on a trucking accident case and go after the perceived deep pockets of a trucking company and their insurer. We take a systematic approach that looks closely at the actual facts of the case and not just popular perceptions to determine where the fault actually lies, and to keep our clients from being saddled with liability for an accident that was not their fault.
Contract Disputes & Breach of Contract Claims – Whether oral or written, express or implied, a contract of some sort lies at the heart of every business transaction and every commercial relationship. When disputes inevitably arise, our attorneys are experienced in reviewing and interpreting contracts terms, and applying those terms to the facts of the case. We represent parties in contract disputes across the full range of industries and occupations most prevalent in south Texas.
Family Law – While obtaining a dissolution of marriage is not a particularly difficult matter, the issues which are decided in a divorce can be very complicated and highly-litigated, with the results affecting families for years to come. We provide strong representation in divorce and child custody matters in Brownsville and the Rio Grande Valley, making sure clients' rights and interests are protected in matters such as the division of marital property and the payment of spousal maintenance.
Toxic Torts – Toxic torts rank among the costliest claims to property owners and businesses, who may be forced not only to compensate individuals for alleged harm but also to remediate suspected contaminants, which can be a vastly expensive process. We work to understand the science behind any toxic tort claim along with the legal issues presented, to make sure our clients are not branded with liability based on fears or popular misconceptions.
Professional Negligence – Professionals facing claims of negligence or malpractice are potentially facing more than a monetary damages award levied against them; their reputation, professional license and ability to practice their chosen profession may be on the line as well. We help professionals protect the practice they have spent a lifetime to build up, and help them keep their reputations intact despite unfounded yet harmful allegations of negligence or misconduct.
Violations of the Texas Deceptive Trade Practices Act – Texas has a strong, consumer-oriented deceptive practices law, and business found guilty of violation of the Texas DTPA can be forced to pay treble damages and attorney's fees to a successful plaintiff. Our attorneys are thoroughly familiar with the law and have handled a wide range of cases under the DTPA.
No matter the subject, from civil litigation to criminal defense, from bankruptcies to probate and will contests, the trial attorneys at Colvin, Saenz, Rodriguez & Kennamer, L.L.P. are well-equipped to take on your matter and provide representation in court. Call 956-542-7441 to arrange a consultation at our offices in Brownsville or Edinburg.
Reliable Lawyers For Your Litigation Needs
One of the most important qualities that differentiates our litigation practice is the diverse nature of our attorneys' experience. We have successfully represented clients on all sides of various legal disputes. Our understanding of the law and the methods used by opposing counsel gives us the ability to customize our approach to preparing your case.
We are prepared to represent you in any litigation matter, including the following:
Adversarial proceedings in bankruptcy
Commercial lending disputes
Intellectual property issues
Marital property division disputes
Oil and gas litigation
Will contests
White collar criminal defense matters
Talk To One Of Our Brownsville Insurance Defense & Corporate Attorneys
At Colvin, Saenz, Rodriguez & Kennamer, L.L.P., our attorneys serve as primary counsel and as co-counsel in all types of products liability, employment, toxic torts and general liability matters. In the difficult legal environment of South Texas, our knowledge of the law, careful case preparation and courtroom ability contribute to the firm's well-earned reputation throughout the legal community.
Perhaps the most important thing we offer our clients is our firm's more than 60-year history serving the people of South Texas and the Rio Grande Valley. Our attorneys' understanding of the courts, processes and the people who sit on juries allow us to provide the skillful, results-oriented representation our clients expect and deserve.
To schedule a consultation regarding your litigation needs, you can reach our South Texas litigation attorneys by phone at 956-542-7441, toll free at 866-330-6805 or via email.
Contact Colvin, Saenz, Rodriguez & Kennamer, L.L.P. for Strong, Effective Defense and Dispute Resolution
Let us help you with your south Texas legal matter. Call 956-542-7441 to schedule a consultation. We maintain offices in Brownsville and Edinburg, and are pleased to serve clients throughout the Rio Grande Valley.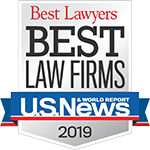 "U.S. News and Best Lawyers have joined to rank more than 13,000 firms in the U.S. Rankings are based on a rigorous evaluation process that includes the collection of client and lawyer evaluations, peer review from leading attorneys in their field, and review of additional information provided by law firms as part of the formal submission process. Colvin, Saenz, Rodriguez & Kennamer, L.L.P., has been chosen for inclusion from 2010-2017."