Our Firm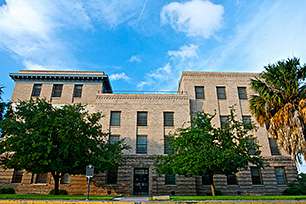 Colvin, Saenz, Rodriguez & Kennamer, L.L.P., a leading South Texas law firm, has earned a strong reputation as civil litigators, particularly in the areas of products liability law, labor and employment law, insurance coverage, toxic torts, professional malpractice and general negligence.
We represent local, regional and national clients in civil litigation, in the southern half of Texas and beyond.
Our Attorneys
For more than 60 years, the law firm of Colvin, Saenz, Rodriguez & Kennamer, L.L.P., has been providing effective representation to individuals and businesses across South Texas and the Rio Grande Valley in a variety of complex legal matters. Our attorneys have extensive experience and a strong record defending against claims involving products liability, auto defects, labor and employment, toxic torts and general liability matters.
Our firm is set apart by our lawyers' diverse collective experience and their ability to recommend comprehensive solutions to even the most difficult legal problems. Click on one of the links below to learn more about each attorney's background, experience and accomplishments.
Our History
Colvin, Saenz, Rodriguez & Kennamer, L.L.P., has a long history of service to Brownsville and the people of South Texas. In 1950, the General Solicitor for the Missouri Pacific Railroad suggested to two Brownsville attorneys that a merger of their firms would better enable them to represent the railroad. The firm of Sharpe, Cunningham & Garza was born, representing the people and business community of the Rio Grande Valley in civil litigation. The Missouri Pacific/Union Pacific Railroad has remained a major client of the firm since that time.
The firm continued to grow and is now a major South Texas law firm. Founding partner Reynaldo G. Garza was appointed to the bench as the first Hispanic United States Federal District Court judge.
T. Gilbert Sharpe joined forces with another established Brownsville attorney, Benjamin Hardy. The firm of Hardy & Sharpe became the firm of Hardy, Sharpe & Rodriguez when Eduardo Rodriguez became partner. In subsequent years, Norton A. Colvin, Jaime A. Saenz and Joseph A. Rodriquez joined the firm and became named partners. With the most recent addition of Allison Kennamer as named partner, the firm became Colvin, Saenz, Rodriguez & Kennamer, L.L.P.
Our Commitment To Our Clients
For more than 50 years, the firm has focused on excellence in civil trial work. In the area of products liability law, the firm serves as regional counsel for Ford Motor Company, and represents numerous manufacturers of motor vehicles, tires, construction equipment, electric equipment, electronics, bedding, industrial equipment, firearms and other products.
As the firm has grown, so have its resources. We serve as lead counsel for numerous clients, and serve as co-counsel in major litigation at the national level. With a staff that includes lawyers, legal assistants and other professionals, we have the ability to pursue complex litigation in many areas of law.
In 1993, the firm's partners participated in the renovation of the abandoned Old Cameron County Jail Building. The Old Jail was built in 1912. After renovations the Old Jail was listed on the National Register of Historic Places. The firm's Brownsville offices are located in the Old Jail. The building symbolizes the firm's commitment to the preservation of Brownsville's heritage and to the civic life of the community. Colvin, Saenz, Rodriguez & Kennamer, L.L.P., and its members are major supporters of Brownsville community institutions. They serve in a variety of capacities at numerous local institutions including schools, churches and charities.
Our Offices
Visitors to Colvin, Saenz, Rodriguez & Kennamer, L.L.P., are always curious about the unique building housing the firm's Brownsville offices.
The 1912 Old Cameron County Jail Building was designed by renowned San Antonio architect Atlee B. Ayres. The original structure was completed in 1916. Additions to the building were completed in 1929 by Ayers and his son and partner Robert Ayers. The building served as the county jail and sheriff's office from 1912 until 1978, when new facilities were completed. After sitting abandoned from 1978 to 1991, an investment group led by firm partners purchased it at auction. Restoration work for use as the law firm's office space and other offices was completed in 1993. Since the restoration, the building has been listed on the National Register of Historic Places by the United States Department of the Interior, is a Recorded Texas Historic Landmark, and is found on the Brownsville Heritage Trail.
The building is of architectural importance due to its classical revival style, a distinctive feature for this type of building.
Over the years, some of South Texas' most notorious criminals have been incarcerated in the jail. In 1916, Melquiades Chapa and Jose Buenrostro, convicted murderers from the border "bandit raid" era of 1915 – 1916, were executed on May 19, 1916. Famed turn-of-the-century border photographer Robert Runyon documented that hanging with both candid action photographs and a formal portrait of the two men. The jail also served as the temporary residence of Charles "Hit Man" Harrelson — father of actor Woody Harrelson of "Cheers" Fame — after his arrest for the murder of a resident of Hidalgo County. The elder Harrelson was later convicted in the assassination of United States District Judge John H. Wood of San Antonio, Texas.
Colvin, Saenz, Rodriguez & Kennamer, L.L.P., is proud that the Old Cameron County Jail Building once again contributes to the civic life of the community.
Colvin, Saenz, Rodriguez & Kennamer, L.L.P., also maintains an office at 323 W. Cano, Suite 100, Edinburg, Hidalgo County, Texas 78539.
Talk To One Of Our Brownsville Attorneys About Your Case
For a consultation with the South Texas law firm of Colvin, Saenz, Rodriguez & Kennamer, L.L.P., you can reach us by phone at 956-542-7441, toll free at 866-330-6805 or via email.