Twitter Strikes Back Against Texas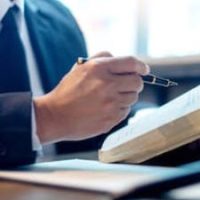 If you've been following Twitter's legal battles in Texas lately, you already know that the social media giant has been trading blows with Texas lawmakers, attorney generals, and judges. And Twitter certainly isn't holding back, either. According to new reports, this corporation is now hitting Texas with a retaliation suit, claiming First Amendment violations and a number of other legal concerns. But will Twitter ever be given the chance to follow through with this retaliation suit?
This is perhaps one of the best examples of why corporations need qualified, experienced defense attorneys in Texas. Not only can qualified corporate defense attorneys help you defend your organization against baseless and frivolous lawsuits, but they can also help you strike back against your accusers with tremendous efficiency. This can dissuade further actions made against you, and it lets everyone know that you're not willing to simply sit back and accept legal attacks.
Ninth Circuit Judges Push Back Against Twitter  
On January 10th of 2022, it was reported that Ninth Circuit judges were pushing back against Twitter's retaliation suit. The social media giant was suing Texas Attorney General Ken Paxton for ostensibly violating the First Amendment by launching a probe into Twitter's censorship practices.
Specifically, Twitter claimed that Paxton's demands that they hand over their content moderation policies were simply a form of retaliation. They claim that Paxton took action against them because Twitter chose to ban Donald Trump in early 2021. In other words, his actions were politically motivated and biased based on his personal opinions.
Earlier, a federal judge had dismissed this retaliation lawsuit because Paxton's subpoena could have only been enforced in state courts. In other words, the subpoena never actually did any harm to Twitter, so they were prevented from suing. Because of this disappointment, Twitter has chosen to sue Paxton in state courts instead. This led to Twitter's attorney trying to convince three circuit judges (all of whom were appointed by Trump) to reverse the decision based on a First Amendment violation.
In response, judges restated the original argument: that the subpoena didn't actually do any harm to Twitter, and the company never altered its content moderation policies as a result of Paxton's actions. They then argued that if they allow Twitter to sue for a subpoena that was never enforced, it could open the floodgates for hundreds of other lawsuits against the Attorney General that would quickly overwhelm the legal system.
Enlist the Help of a Qualified Attorney Today  
Our dedicated Brownsville commercial litigation attorneys at Colvin, Saenz, Rodriguez & Kennamer, L.L.P. can help you today. Over the years, we have assisted many corporations in the defense of their reputations, livelihoods, and legal security. Regardless of why your organization is being sued, we can push back in an effective manner, ensuring that you can continue contributing to the Texas economy. Book your consultation to learn more about your legal options.
Resources:
courthousenews.com/judge-tosses-twitters-retaliation-suit-against-texas-ag/
courthousenews.com/ninth-circuit-reluctant-to-revive-twitters-retaliation-suit-against-texas/