How To Defend Against A Marketing Defect Lawsuit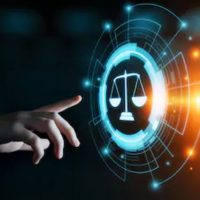 One of the most common types of product liability lawsuits involves a so-called "marketing defect." This means that there was nothing wrong with the product itself, but the plaintiff still became injured because they were allegedly misled or misinformed by the company responsible for selling the product. As you might expect, plaintiffs can encounter many issues when moving forward with these lawsuits. It's generally easier to show that there was something physically wrong with a product rather than the way in which it was advertised. That being said, these lawsuits still have the potential to ruin your business and your reputation, so it's best to fight them in the best way possible.
The best way to do this is to get in touch with a qualified, experienced team of defense lawyers as soon as possible. Choose a defense team that has experience with product liability, and you can approach this difficult situation in the most effective way possible. It's also a good idea to get in touch with a local defense team based in Texas, as these professionals will have a solid understanding of state laws and regulations. Finally, you should book your consultation as soon as possible for best results.
Using the Product Not As Intended 
One of the most common defenses for product liability lawsuits is to point out that the plaintiff was not using the product in the correct way. For example, the safety instructions might have clearly informed them that safety equipment was necessary – and yet the plaintiff ignored this and became injured as a result. The plaintiff may argue that certain advertisements or marketing campaigns suggested that using a product in an improper manner was advisable, but this can be countered relatively easily. As long as your product included clear warnings or disclaimers, you can avoid legal consequences relatively easily.
The "Reasonable Person" Defense 
Many advertisements show products being used in "imaginative ways." For example, a chainsaw advertisement might show a person fighting a giant monster with their new chainsaw for dramatic effect. Clearly, the commercial is not suggesting that people go out and fight large animals with chainsaws. A reasonable person would understand that this advertisement was not intended to be a guide on how to use the chainsaw. However, someone might become injured after trying to fight a bear with a chainsaw – or something along those lines. The court will almost always recognize that a "reasonable person" would not do something so insane – even if an advertisement showed a similar scenario. 
Enlist the Help of a Qualified Attorney Today 
For help with your case, reach out to the Brownsville product liability defense lawyers at Colvin, Saenz, Rodriguez & Kennamer, L.L.P. Over the years, we have defended numerous organizations in Texas against various types of legal action, including product liability lawsuits. With our assistance, you can strive for the best possible results while protecting your business' reputation and profit margins. Book your consultation today to get started.
Resource:
hbr.org/1987/09/product-liability-youre-more-exposed-than-you-think