How Johnson & Johnson Is Using Texas Law To Avoid Liability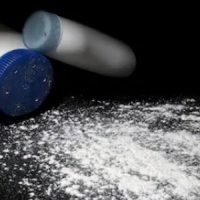 When formulating a defense strategy, it's always a good idea to keep local laws in mind. One of the most amazing things about the United States is the independence and freedom each state has when it comes to creating its own laws. This can prove to be a bit confusing for transnational, mega-corporations such as Johnson & Johnson, as their legal teams need to constantly review local regulations. However, Johnson & Johnson has shown that learning about local laws can provide genuine benefits, especially when dealing with massive lawsuits. The company is now taking advantage of a unique Texas law to avoid liability, and the move has been called the "Texas Two-Step."
If your organization is dealing with a lawsuit in Texas, it makes sense to work with attorneys who understand local laws and regulations. With this approach, you can also take advantage of various opportunities that your regular legal team might not be aware of. Product liability lawsuits can wreak havoc on your business, and it makes sense to defend yourself as best you can with a qualified legal team that has experience with these matters.
The Talc Lawsuit  
Before we get into the Texas Two-Step method for avoiding liability, let's go over the actual lawsuit itself. Johnson & Johnson is faced with the possibility of paying billions in settlements because of its talcum baby powder. This product has been linked with ovarian cancer in women, and it has been called the "silent killer" by some media publications. Although the product is obviously designed for use with babies, a large number of individuals used it for everyday personal hygiene. J&J has already paid out $2.2 billion for just 22 women in 2018. But 34,000 product liability lawsuits are still pending, with an estimated total worth of $24 billion.
What is the Texas Two-Step?  
Make no mistake, the Texas Two-Step is seen as an extremely controversial move by Johnson & Johnson. First, the company would need to create a separate business entity. The next step would be to transfer its talc liabilities into this separate entity. Finally, J&J would bankrupt this separate business entity to prevent plaintiffs from filing further lawsuits. The company itself would be virtually unaffected by this move, and they would simply carry on with business as normal. Note that this is only possible in Texas.
Could it Work?
This move has the potential to save J&J billions of dollars, both in potential payouts and in legal fees. Obviously, plaintiffs are fighting hard to prevent this from happening. Whatever the case may be, Johnson & Johnson is on thin ice. The company is starting to seem like an extremely risky prospect for potential investors, and these controversies are threatening to erode J&J's position of influence within the pharmaceutical industry.
Enlist the Help of a Qualified Attorney Today  
If you're facing a product liability lawsuit, it makes sense to work with a Brownsville product liability attorney that understands local laws. This will allow you to pull off moves like the "Texas Two-Step" to avoid liability and protect your business. Reach out to Colvin, Saenz, Rodriguez & Kennamer, L.L.P., and we can help you approach your product liability lawsuit in an efficient, confident manner. With our assistance, you can maintain the strength of your business and continue to play a vital role in the Texas economy. Book your consultation today.
Resources:
fool.com/investing/2021/09/09/this-controversial-move-could-save-johnson-johnson/
dallasnews.com/business/banking/2021/09/17/the-pharma-kings-gambit-jj-may-use-texas-law-to-reduce-payouts-to-ovarian-cancer-victims/