Ellume Covid-19 Tests Recalled Due To False Positives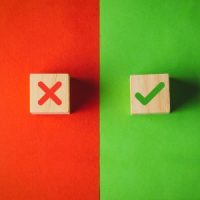 There has been yet another twist in the Covid-19 story, as Ellume Covid-19 tests have been recalled in Texas. The recall has been expanded to many states across the nation, with more than 2 million take-home kits being sent back. The reason is simple: these tests are apparently unreliable and have a tendency to provide false-positive results. Ellume may face legal action as a result, and lawsuits over false-positives in the medical world are definitely not unheard of.
If Ellume wants to handle this situation in the most efficient way possible, it makes sense for them to hire qualified defense attorneys who have experience with corporate defense and product liability. It would also be helpful to work with attorneys who have a clear understanding of the specific laws and regulations in Texas that surround this matter if this recall results in lawsuits within the Lone Star State.
The Ellume Recall Explained  
The Ellume Covid-19 Antigen Test is supposed to detect proteins that indicate the presence of Covid-19 with a nasal swab sample. It has now been revealed that 2 million of these tests are completely unreliable, and they are likely to provide false-positive results. As a result, these tests have been disabled via a software update to the kit, and Ellume is currently in the process of a massive recall. This is not the first time a Covid-19 testing kit has been recalled, and many medical experts have described some of these tests as "about the same as flipping a coin."
Can People Really Sue for a False-Positive Covid-19 Result?  
People can indeed sue for false-positive Covid-19 results, as these results can have a tremendous negative impact on their lives. For example, a false-positive result may force them to isolate and miss weeks of work. This may result in a significant loss of income. In addition, they may seek medical treatment when it's not actually necessary, resulting in considerable medical expenses. This is another type of financial loss. Some individuals may feel as though they do not need the vaccine because of this positive result, as infection may result in the creation of antibodies. This means that they may be under the incorrect assumption that they have protection against Covid-19.
There are also potential non-economic damages to consider, like the anxiety caused by a positive result. These individuals may also be isolated from their loved ones for extended periods of time. Finally, a false positive can confuse and conceal real underlying medical conditions that need medical attention. Plaintiffs could potentially sue for all of these damages.
Enlist the Help of a Qualified Attorney Today
If you're facing a product liability lawsuit or any kind of legal action against your organization, reach out to the Brownsville product liability defense attorneys at Colvin, Rodriguez & Kennamer at your earliest convenience. Covid-19 has resulted in a vast number of lawsuits, and it doesn't make sense for your organization to face unnecessary penalties just because you were trying to help. Book your consultation today, and we can immediately start working on an effective action plan together.