The True Impact Of The Texas "Big Freeze" On Insurance Companies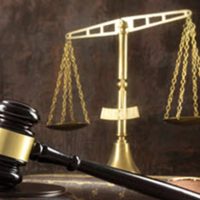 A recent report has highlighted the true extent of the "big freeze" in Texas. This almost unprecedented winter storm occurred in February of 2021, and it resulted in considerable property damage and other issues. As you might expect, it has taken many property owners months to finalize and resolve their insurance claims, and the state is only now beginning to understand how big of an impact this has had on the insurance industry.
If you are still facing numerous unresolved claims due to the winter storm of 2021, it makes sense to work with legal professionals who understand local laws and regulations. A qualified legal team that has plenty of insurance defense experience is an ideal choice. These insurance defense attorneys can help you identify fraudulent claims, reject certain claims, and protect your business interests in the most efficient way possible.
Texas Insurance Department Report Shows Numerous Claims  
A recent report has revealed that the winter storm in Texas may have resulted in more claims than previously expected. In addition, these claims show an average cost that is higher than insurance professionals anticipated. The numbers are staggering. Over 450,000 claims were filed, resulting in an ultimate payout of more than $8 billion. It is estimated that about 33% of this amount will be covered by reinsurance.
The majority of these claims involve property damage to residential dwellings. This was much higher than previous reports, which showed just under 350,000 claims. The average cost of each claim was initially expected to be about $6,500, but the recent report shows that the true number is almost double that, at $11,500 per claim. Although fewer claims were filed for commercial properties compared to residential properties, the payouts for commercial properties were much higher, with an average incurred loss of about $75,000.
Claims Are Still Being Filed  
The report also points out that these numbers are actually climbing. First of all, more claims may be filed and resolved as we move forward. Although many claims are dealt with quickly, some take months to finally resolve. This is especially true if denied claims are disputed in court, as this legal process can take months or even years in some cases.
In addition, paid losses may also increase, especially in regard to payouts that are deemed to be inadequate. Once again, plaintiffs may take these matters to court in order to receive higher settlements from insurance companies. Make no mistake – the data is still coming in, and this situation could become worse as we obtain more information.
Enlist the Help of a Qualified Legal Team Today  
For help from a skilled Brownsville insurance defense attorney, reach out to Colvin, Saenz, Rodriguez & Kennamer, L.L.P. Over the years, we have helped numerous organizations with their insurance defense efforts. We understand that the winter storm of 2021 has put enormous amounts of pressure on insurance companies in the Lone Star State, and we're ready to help you mitigate the impact of this unprecedented weather event. Book your consultation today.
Resources:
insurancejournal.com/news/southcentral/2021/09/24/633569.htm
texastribune.org/series/winter-storm-power-outage/