Insurance Companies Brace For Another Cold Winter In Texas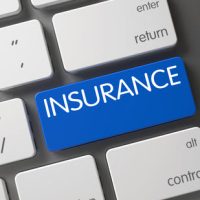 Most Texans want nothing more than to forget last winter's woes. However, the historic, disastrous "Texas Freeze" is still affecting residents to this very day. While ERCOT and other companies face continuing lawsuits over last year's debacle, many people in Texas are looking ahead and wondering whether this winter could be just as bad. So could it happen? Could the Texas Freeze strike again in 2022? More importantly, how are the insurance companies going to handle the onslaught of property damage claims?
The answer to the last question is obvious. Insurance companies are going to need to team up with qualified, experienced insurance defense attorneys in Texas if they want to get out of this situation in one piece. With help from these legal professionals, insurance companies can effectively fight improper or fraudulent claims. Working with experienced insurance defense attorneys is absolutely essential if these companies want to stay afloat.
Winter Predictions for 2022  
According to the Climate Prediction Center, Texas will see a warmer and drier winter than usual in 2022. This is due to "La Nina," which returned to the state in October. The general consensus is that the "extreme winter weather" we saw in 2021 will not return in 2022. That being said, weather authorities are not ruling out snowfalls and other winter weather in short bursts. Remember, all it takes is a sudden drop in temperatures over the period of a few days to create utter disaster in Texas. Weather predictions are advanced in the current day and age, but they aren't perfect. You can never rule out the unexpected.
ERCOT is Still Being Sued  
In other news, more than 100 insurance companies are currently embroiled in a lawsuit against ERCOT, the Texas energy grid operator that struggled to deal with the Texas Freeze last year. These insurance companies are understandably attempting to recover losses after numerous Texas residents filed claims due to winter storm damage.
The lawsuit is pointing the finger squarely at ERCOT and 37 related power generating entities, claiming that their negligence led to widespread energy failure. The lawsuit also claims that ERCOT failed to prepare for the possibility of freezing temperatures. Over 500,000 individuals filed insurance claims after this extreme weather event, causing $10.3 billion in losses for insurers across the state.
Apparently, the Federal Energy Regulatory Commission warned that ERCOT's power generators would fail without winterization – a warning that ultimately went unheeded. If ERCOT is found to be negligent, they may be required to pay the losses sustained by the insurance companies due to a process known as subrogation.
Get Help From Qualified Insurance Defense Attorneys Today  
Don't hesitate to contact the skilled Brownsville insurance defense lawyers at Colvin, Saenz, Rodriguez & Kennamer, L.L.P. for help with your case. Over the years, we have helped numerous insurance organizations defend against claims, helping to keep profit margins high while effectively dealing with fraudulent and baseless claims. Whether you're still dealing with the fallout of last winter or you're looking ahead to the future, it makes sense to discuss your options and potential insurance defense strategies. Book your consultation today.
Resource:
spectrumlocalnews.com/tx/south-texas-el-paso/blog/2021/11/05/winter-2021-2022-outlook-for-texas