ExxonMobil Oil Refinery Explodes In Texas, Prompting New Lawsuit Fears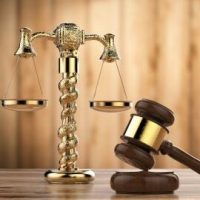 On December 23rd, it was reported that an ExxonMobil oil refinery had exploded, leaving several people injured in Texas. This is the latest controversy faced by ExxonMobil over the last few years, and new lawsuits are almost inevitable. Similar incidents have occurred at this same facility in 2019, and ExxonMobil has been sued by Harris County in the past due to the county's concerns about safety and clean air. This latest incident will almost certainly lead to further legal issues for ExxonMobil, and the company is bracing for the consequences.
In order to emerge from this incident unscathed, ExxonMobil will need to work with a team of qualified defense attorneys who have experience with corporate defense. Ideally, they should team up with local Texas defense attorneys who have a strong understanding of local laws and regulations. This is always the best approach for these kinds of corporate lawsuits, and it will help ExxonMobil mitigate any legal consequences as a result of this accidental explosion.
Numerous Workers Injured in Refinery Blast
 The blast that rocked the oil refinery in Harris County was felt and heard by residents in the area, who reported feeling their houses shake at about 1 AM on December 23rd. It is unclear how many people were injured in the blast, but the Harris County Sheriff's Department has reported that four individuals had been injured. Three of these individuals were taken to a nearby hospital by air ambulance, while a fourth was also taken to a nearby hospital by some other means. The Sheriff's department also stated that there was no need to evacuate the area.
At 5:30 AM, a representative of ExxonMobil reported that all four injured workers were in stable condition. Nearby residents initially thought that the blast was caused by a bomb or an earthquake. 
ExxonMobil is Remaining Tight-Lipped  
Despite the severity of this incident, ExxonMobil is remaining tight-lipped and refused to even confirm that an explosion had taken place. One representative stressed that the company was still in the process of collecting information and conducting a full investigation. 
This Isn't the First Time ExxonMobil Has Faced a Lawsuit  
ExxonMobil has faced controversy many times in the past, and this exact facility dealt with a similar explosion in 2019. This incident injured 60 people and prompted a shelter-in-place order. Numerous fires have broken out in the past, and the company was sued because these fires reportedly released toxic pollutants into the community.
Get Help From a Qualified Defense Team Today  
If your organization is dealing with a similar incident, it always makes sense to get help from a team of qualified, experienced Brownsville commercial litigation attorneys. Get in touch with Colvin, Saenz, Rodriguez & Kennamer, L.L.P. today, and you can strive for the best possible outcome if your corporation is being sued. We have helped numerous businesses across Texas in the past, and we know how important it is to protect your interests. With our help, you can strive for the best possible outcome and continue to contribute to the Texas economy.
Resources:
usatoday.com/story/news/nation/2019/07/31/exxon-mobil-explosion-fire-texas-refinery-injures-37/1883778001/
nbcnews.com/news/us-news/explosion-fire-baytown-texas-exxonmobil-oil-refinery-rcna9756