Formosa Faces New Lawsuits In Texas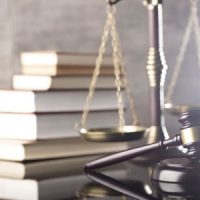 Formosa Plastics has been hit with a seemingly never-ending slew of lawsuits over the last few years. The plastic processing company has been fined and sued for a number of reasons, from endangering wildlife to creating unsafe working conditions for its workers. In December of 2021, it was reported that the company was facing yet another round of penalties, and this time the company is facing up to $2.2 million in new penalties. According to prosecutors, Formosa's resin plant on the Texas Gulf resin plant is continuously discharging plastic pellets known as "nurdles." So how can Formosa hope to defend itself?
The obvious answer is simple: They need a competent, skilled team of corporate defense lawyers. Unless Formosa connects with qualified, experienced attorneys, the whole business may quickly go bankrupt. With help from these attorneys, they can fight back against baseless accusations, prove that they are acting in accordance with environmental laws, and keep their company alive. In this situation, it's probably a good idea for Formosa to get in touch with local corporate defense attorneys in Texas, as these legal professionals will have a strong grasp of local laws and regulations.
Formosa's Legal Struggles  
Back in 2019, Formosa was sued by Texas residents for polluting the local water supply. In the end, they provided these residents with a $50 million settlement after a judge ruled that they had illegally dumped billions of plastic pellets known as "nurdles." After this lawsuit, the company agreed to adopt a "zero discharge" policy in the future while cleaning up all of the existing pollution.
However, Formosa's legal struggles didn't end there. In 2020, environmental groups reported that the company may still be releasing plastic pellets into the local water. Volunteers in kayaks checked to see whether the plant was still discharging pellets, and they collected hundreds of plastic pellets that were seemingly released by Formosa within the past few days. The activists then claimed that Formosa was continuing to release the nurdles – a clear violation of its "zero discharge" policy.
In 2021, Formosa was fined almost $3 million for endangering workers and members of the public in Texas. This lawsuit involved a series of injuries suffered by workers from 2013 to 2016, including burns and chlorine inhalation. At this time, activist groups urged the Army Corps to do a "deep analysis" of the surrounding area to see if Formosa was still releasing pellets. The most recent round of legal penalties suggests that this is indeed the case.
Enlist the Help of a Qualified Attorney Today  
For help from our skilled Brownsville commercial litigation attorneys, look no further than Colvin, Saenz, Rodriguez & Kennamer, L.L.P. We understand that companies like Formosa can face tremendous legal challenges in Texas for environmental violations, and we're ready and willing to help these organizations push back against lawsuits. While it's true that there are environmental concerns surrounding plastic production, this is an important part of our state's economy. Reach out today, and we can help you continue to contribute to the Texas economy while avoiding legal consequences.
Resources:
biologicaldiversity.org/w/news/press-releases/formosa-plastics-fined-29-million-for-endangering-public-workers-in-texas-2021-09-14/
texastribune.org/2019/10/15/formosa-plastics-pay-50-million-texas-clean-water-act-lawsuit/
plasticsnews.com/news/formosa-faces-22m-new-fines-texas-plastic-pollution