Texas Federal Court Rules Against Amazon, Finding That It Can Be Sued for Third Parties' Defective Products Sold On Website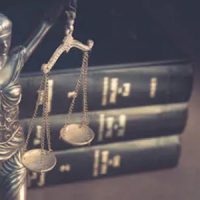 The United States District Court for the Southern District of Texas recently weighed in on the heavily anticipated case against Amazon.com that could open the door to completely transforming product liability, finding that Amazon.com, Inc. can be held liable as a "seller" under Texas product liability laws for defective products sold by a third-party vendors on its website in McMillian v. Amazon.com, Inc.  The ruling comes after the Third Circuit also found that Amazon could be held liable. However, the Third Circuit also reheard the case en banc and sent it to the Pennsylvania Supreme Court, asking it to weigh in.
This recent decision out of Texas effectively opens the door to a wave of product liability lawsuits here in Texas against companies, as liability for defective products is generally governed by state law.
The Case
In this case, the plaintiff alleged that a remote control purchased on Amazon's website from a foreign vendor caused permanent injuries to their small child, who ingested the remote's battery after it fell out. The vendor subscribed to Amazon's "Fulfillment by Amazon" service, where Amazon stores, packages, and ships the product. The child's family filed breach of implied warranties, negligence, and strict liability claims against both Amazon and the foreign vendor, but the vendor did not respond. Amazon moved to dismiss the case based on the argument that it is not a "seller" under Texas product liability laws and that the claims are barred under the Communications Decency Act (CDA).
Texas Products Liability Law & Determining Who Is A "Seller"
Texas' products liability law allows plaintiffs to bring an action against a manufacturer or seller for the recovery of damages arising out of an injury, death, or property damage allegedly caused by a defective product, regardless of whether the incident involved a breach of warranty, negligence, misrepresentation, strict liability, or a related theory.
What is key in this and other state products liability statutes and/or caselaw is how "seller" is defined: Texas law defines a seller as someone who is engaged in the business of distributing or otherwise placing a product in the stream of commerce for any commercial purpose. The court ultimately determined that Amazon is a seller under the law because it exerted a significant amount of control over the sale of the product by processing it at its warehouse and controlling the fees from its sale, as well as any associated penalties for fraudulent or illegal activity in connection with the product. In addition, similarly to the rationale used by the Third Circuit, the court pointed out that Amazon was the only platform of communication between the purchaser and the vendor. As a result, Amazon was determined to be integral to the "chain of distribution" and integral to placing the remote in the stream of commerce.
Finally, the court found that Amazon's CDA argument did not apply because the Act provides immunity to internet providers for claims connected to publishing information from third parties.
After This Decision, Sellers Facing Product Liability Claims in Texas Will Need to Work with Qualified Defense Representation
Although deciding whether or not a given company is a "seller" under Texas' product liability statute is always a fact-specific exercise in each case, this case is extremely significant, especially when third parties sell their products on Amazon and/or similar online marketplaces through the "Fulfillment by Amazon" service or similar services. As a result, any similar sellers facing product liability claims in Texas will need to work with qualified defense representation to defend against these claims.
At the law firm of Colvin, Saenz, Rodriguez & Kennamer, L.L.P., our Brownsville product liability defense attorneys are ready to provide you with the skilled representation you need. Contact us today to find out more about our services.
Resource:
law.com/thelegalintelligencer/2020/06/03/3rd-circ-sends-amazon-product-liability-case-to-pa-supreme-court/#:~:text=Unable%20to%20predict%20whether%20the,asking%20it%20to%20weigh%20in.
https://www.rcclaw.com/if-i-have-converted-my-facility-to-producing-ventilators-to-help-with-coronavirus-efforts-could-i-face-product-liability-claims-as-a-result/