U.S. Supreme Court to Hear Important Toxic Tort Case with Huge Potential Liability to U.S. Businesses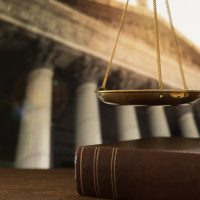 The U.S. Supreme Court will soon hear a case that will have a significant impact on what is considered to be a toxic tort behavior on the part of businesses and other entities. Specifically, the case presents the question of whether indirectly releasing pollutants into the water constitutes a violation of the Clean Water Act.
The Case
Under the Clean Water Act, any business or government entity that discharges pollutants into the ocean first needs to obtain a permit. In this case, the county did not obtain a permit because it was not directly discharging any pollutants into the ocean, but rather, simply operating a wastewater treatment plant that injects treated wastewater through wells into groundwater, some of which ends up in the ocean. Both the federal district court and the U.S. Court of Appeals found that the county did need to obtain a permit in order to do this, and the county appealed the Supreme Court, also asking the U.S. solicitor general to weigh in.
This Could Significantly Expand Liability
The question of whether the Clean Water Act always requires a permit if/when pollutants eventually reach navigable waters by virtue of something else, like groundwater, will have a significant impact on U.S. businesses, especially given that the permitting process can be lengthy and thus expensive. The Court of Appeals for both the Fourth and Ninth Circuits have already ruled that the Clean Water Act has expanded the reach of what Congress intended for federal agencies, constitutionally speaking, and this has burdened a number of property owners and businesses throughout the country. Based on how far the courts plan to take liability under the Act, any landowner who owns or operates a septic tank, or who is otherwise linked to pollutants making their way into groundwater basins (for example, by using pesticides, watering their lawns, etc.) could end up being subject to liability.
The question has also, arguably, already been addressed by Justice Scalia's majority opinion in Rapanos v United States. In that case, the Court addressed whether federal agencies exceeded their authority under the Clean Water Act in regulating intermittent, ephemeral tributaries and adjacent wetlands. The Clean Water Act only gives the federal government jurisdiction over "traditional navigable waters," however, over time, agencies have arguably expanded this jurisdiction to waters not intended by Congress, such as wetlands and groundwater.
Contact Our Texas Toxic Tort Defense Attorneys Today To Find Out More
Our Brownsville toxic tort litigation attorneys have worked to defend a number of businesses in toxic tort cases, preparing diligently in order to ensure that companies and other property owners are not unnecessarily burdened by the courts' expansion of federal and state environmental laws. Contact us today at Colvin, Saenz, Rodriguez & Kennamer, L.L.P. to schedule a consultation and find out more.
Resources:
oyez.org/cases/2005/04-1034
scotusblog.com/2019/02/justices-take-up-clean-water-act-case-rebuke-texas-court-in-death-penalty-case/
https://www.rcclaw.com/jury-verdict-in-monsanto-toxic-tort-case-highlights-remaining-scientific-uncertainty/