Will COVID-19 Leak Monitoring Waivers Provided to Texas Petrochemical Facilities Backfire & Result in Toxic Tort Claims?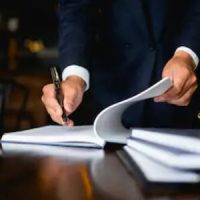 Waivers provided to companies concerning pollution monitoring by both federal and state agencies due to the pandemic could very well end up resulting in toxic tort claims, whereby plaintiff communities bring claims alleging that they have suffered from exposure to toxic substances here in Texas. In March, the federal Environmental Protection Agency (EPA) informed companies that there was no need to inform regulators if air and water pollution monitoring was impossible during the pandemic, leaving enforcement largely up to state agencies such as the Texas Commission on Environmental Quality (TCEQ), which indicated that if companies faced challenges when it comes to monitoring due to the pandemic, it would use its discretion to provide waivers on a case-by-case basis. While the EPA is ending its enforcement waiver in August, the TCEQ has indicated that they will provide waivers as long as COVID-19 continues to be a public threat.
As a result, a number of facilities—especially those in greater Houston, such as Enterprise Products Partners and Phillips 66—have requested and received waivers from the TCEQ to suspend monitoring for chemical leaks during the pandemic; an issue that has already led a number of environmentalists and surrounding communities to issue statements airing their concerns over potentially being exposed to chemicals such as benzene, butadiene, ethylene, and sulfur that could result. Both Enterprise and Phillips specifically received permission to suspend leak monitoring at six of their facilities through July or September although, according to the most recent emissions data from the EPA, approximately 40 percent of all emissions at one of Enterprise's complexes come from issues such as leaks, and includes approximately 70,000 pounds of propylene.
Volatile Organic Compound Concerns & Potential Future Claims
Those with concerns are worried most about potential exposure to volatile organic compounds (VOCs) specifically–a broad category of chemicals that includes benzene and ethylene–due to their ability to cause cancer and combine to form ozone and smog pollution; both of which are especially of concern at the moment due to the respiratory issues associated with COVID-19. According to the EPA, VOCs are the largest source of emissions at facilities that manufacture chemicals and refineries, and environmentalists are arguing that not only should this monitoring be considered essential, but it isn't difficult to ensure that there is social distancing while doing it. They have also indicated that a significant leak has the potential to do more and more damage if it is repaired six months instead of 30 days from now, and the loss of emissions data during this time also damages the ability to detect and reduce sources of high emissions. In addition, a number of facilities that have been granted waivers have had their identifying information withheld from public records, which prevents communities from knowing where exactly it is occurring and engaging in citizen monitoring efforts.
If You Have Any Questions or Concerns, Contact Our Texas Toxic Tort Defense Attorneys
Toxic tort cases are extremely complex and have the potential to cost businesses millions of dollars in damages. Our Brownsville toxic tort defense attorneys at Colvin, Saenz, Rodriguez & Kennamer, L.L.P. have been defending businesses sued for claims for more than 60 years, and we are prepared to provide your defense needs. Contact us today by phone or online to find out more.
Resources:
epa.gov/newsreleases/epa-announces-enforcement-discretion-policy-covid-19-pandemic
epa.gov/sites/production/files/2014-02/documents/ldarguide.pdf
houstonpublicmedia.org/articles/news/energy-environment/2020/07/13/377642/some-texas-petrochemical-facilities-get-a-pass-on-chemical-leak-monitoring-during-the-pandemic/
tceq.texas.gov/news/tceqnews/features/tceq-message-concerning-covid-19-response
https://www.rcclaw.com/supreme-court-holds-broad-view-of-direct-discharges-under-clean-water-act-what-this-means-for-toxic-tort-cases/