Federal Government Announces Major Changes to Water-Related Toxic Tort Prosecutions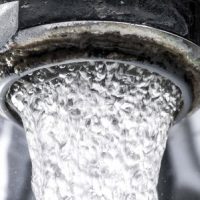 As attorneys who work in toxic tort defense here in Texas, we frequently work on cases involving enforcement actions under federal environmental laws, such as the Clean Water Act (CWA), as our commercial and industrial clients can sometimes be the subjects of these enforcement actions, which are inevitably and significantly affected by the principles embraced by the current administration and its perspectives on the enforcement of environmental laws.
To that effect, in late July, the current administration (i.e. the US Department of Justice) issued a significant memorandum concerning federal enforcement of the Clean Water Act when a state has already instituted a civil penalty proceeding under an analogous state law arising from "the same operative facts." In effect, the memo announces that the Department of Justice disfavors federal agencies pursuing enforcement actions under these federal environmental laws when a case involves prior state enforcement action(s) because it considers that to constitute "piling on" in some circumstances, which should be avoided. This policy announcement will inevitably affect a number of enforcement actions and toxic tort cases (including prosecutions) for businesses and their insurance companies here in Texas. Below, we discuss these changes in greater detail:
Federal Government Should Refrain from State "Overfilling" & Federal "Piling On"
The memo points out that, due to state sovereignty and the right and responsibility reserved for the states to control the use and development of their own environmental resources, under the CWA, Congress already explicitly precluded federal civil penalty actions when a state has commenced and is diligently prosecuting or has already prosecuted an entity in a state administrative proceeding similar to a federal regime under some circumstances. What the Department is doing through this memo is reasonably expanding these circumstances to extrapolate actions that Congress also meant for the exclusion to apply to. For example, although the CWA provision does not explicitly address judicial proceedings in this exclusion, in carrying out Congress' order to avoid bringing a civil enforcement action if a state has already initiated similar proceedings, the federal government should refrain from filing a judicial proceeding (which is inherent in a federal civil penalty action) unless there is already an outcome to the state proceeding which the federal government considers to be erroneous.
Federal Civil CWA Actions Subsequent to State Enforcement Require Specific Criteria & Approval
The memo also dictates that if a state has already initiated or concluded a civil enforcement action for penalties under similar state law(s) and arising from the same operative facts, any federal civil judicial enforcement action requires pre-approval from the US Department of Justice Assistant Attorney General, which can only be granted when any of the following circumstances are present:
The state is failing to diligently prosecute a civil enforcement action that has been initiated;
Federal action is necessary to protect an important federal interest left unaddressed by the state action;
The federal action is only seeking injunctive relief that would fill a gap in the state action;
The state has requested that the federal government pursue a separate enforcement action and this would not amount to an unfair "piling on" in writing;
The state has been unable to collect its penalty and requests federal assistance in writing;
Relying on the state action would amount to an "unfair windfall" for the defendant; or
There are other "exceptional circumstances" justifying federal involvement.
The memo also indicated that, where a state sought a penalty and was denied such by a tribunal, any requests to pursue enforcement actions will be disfavored, with exceptions granted via express authorization.
Contact Our Texas Business Defense Attorneys If You Are Facing a Toxic Tort Lawsuit or Have Questions
The policy change will inevitably overall decrease the number of enforcement actions brought against businesses, with additional details forthcoming from administration officials. If you have any questions or concerns regarding toxic tort issues here in Texas, contact our Brownsville toxic tort defense attorneys at Colvin, Saenz, Rodriguez & Kennamer, L.L.P. today to schedule a consultation with our attorneys.
Resource:
govinfo.gov/content/pkg/USCODE-2011-title33/pdf/USCODE-2011-title33-chap26.pdf
https://www.rcclaw.com/will-covid-19-leak-monitoring-waivers-provided-to-texas-petrochemical-facilities-backfire-result-in-toxic-tort-claims/