Texas Federal Judge Sides with Insurance Company in COVID Business Interruption Claims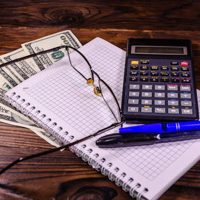 COVID-19 has led thousands of businesses to file interruption claims with their insurance companies, seeking to have them cover losses they sustained due to the pandemic and associated closure orders, including here in Texas. Yet insurance companies have had no choice but to deny these claims, as business interruption insurance is designed to cover a company's income losses in the event that they suffer a "direct physical loss," or damage that is caused by a fire or earthquake, for example. In fact, many policies explicitly include language indicating that business interruption insurance excludes losses related to viruses and outbreaks.
As a result, a number of policyholders have filed lawsuits, claiming that, in denying these claims, their insurance companies breached their insurance policy contracts and violated duties of good faith and fair dealing. However, in August, one Texas federal judge handed down an important win for the insurance industry, finding that State Farms Lloyds did not have to cover losses for a number of Texas barber shops due to COVID-19 closure orders because their properties did not suffer direct physical loss.
Court Decision: Damage Must Be Tangible Physical Damage to Property
In this particular case, the parties disagreed over the exact same issue that is at stake in most-all other current business interruption claim battles involving COVID-19; with businesses claiming that they have satisfied the requirements in their insurance policies by losing the ability to use their properties due to shutdown orders, and insurance companies responding that only tangible physical damage to property qualifies for loss coverage under their policies. In siding with State Farm Lloyds, the court pointed to a decision made by the Fifth Circuit in 2011, whereby the court decided that a restaurant could not recover for losses after it was forced to close due to an evacuation order made in advance of a hurricane because the order was not issued due to property damage. As the court described, when it comes to business interruption insurance claims, any associated loss has to be due to an actual "alteration of the property," and if a virus is anywhere in the chain of causation, coverage is barred, even if other causes contributed to the loss.
Contact Our Texas Insurance Claim Denial Defense Lawyers Today
While this is a significant win for insurance companies in general, those companies that have challenged State Farm policies maintain that State Farm policies are more restrictive than other insurance company policies because they require "direct physical loss," while a number of other policies allegedly cover both direct physical loss "and/or damage" to the property, which can encompass other events and circumstances. As a result, there is no question that more and more litigation is expected in the coming months, warranting that companies work with the very best in insurance defense.
The Brownsville insurance defense attorneys of Colvin, Saenz, Rodriguez & Kennamer, L.L.P. have defended a number of insurance companies against claims here in Texas. To schedule a consultation, contact our office today to find out more.
Resources:
cite.case.law/f3d/636/683/
law360.com/articles/1301170/texas-judge-cuts-state-farm-from-barbershops-virus-suit
https://www.rcclaw.com/fifth-circuit-reverses-important-insurance-defense-decision-opening-the-door-to-insurers-having-duty-to-defend-based-on-fraudulent-petitions/