Supreme Court Holds Broad View of Direct Discharges Under Clean Water Act: What This Means for Toxic Tort Cases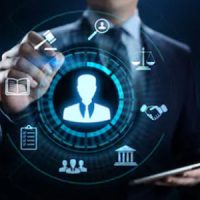 In late April, the US Supreme Court made a decision that will have significant impacts on businesses in toxic tort cases. Specifically, the Court ruled that the Clean Water Act requires that companies obtain a permit; not only when they direct discharge into navigable waters, but when they engage in an action that is the functional equivalent of doing so through indirect means.
The Case
The case involved a sewage treatment plant that was sending wastewater deep underground – through groundwater and the soil – instead of discharging it directly into the Pacific Ocean. Specifically, there were three to five million gallons of treated wastewater injected into wells approximately one half-mile from the shoreline every day, and more than 90 percent of that eventually entered the ocean, even if not from one particular, identifiable entry point.
The Decision: Determining Whether a Discharge Is A "Direct" Discharge
Under the current administration, the Environmental Protection Agency (EPA) decided that the plant did not need a federal permit because permits are only required when a point source discharges pollutants directly into navigable waters. While the Supreme Court did not go so far as the district court in specifically finding that groundwater is a point source under the Clean Water Act, it did provide a list of factors to consider in deciding whether a discharge is the functional equivalent of a direct discharge, including:
The time and distance (as the most important factors)
The nature of the material through which the pollutant travels
Whether the pollutant is diluted or chemically changed as it travels
The amount of pollutant entering the waters relative to how much is leaving the point source
The manner by or area in which it is entering the waters
The degree to which the pollution has maintained its identity
No Clear Answer for Businesses, But Likely a Flood of Litigation
Still, it is entirely possible that the majority opinion could lead to significant confusion as companies try to apply this concept of what a "functional equivalent of a discharge" is. There is no clear answer as to what is a Clean Water Act violation when it comes to groundwater migration to navigable waters, but the Court's decision will likely lead to more and more litigation, especially when it comes to industrial operations that operate injection wells near navigable waters. As a result, all operators should review their operations with attorneys in order to determine if they could be targeted.
Contact Our Brownsville, Texas Toxic Tort Defense Attorneys
Toxic tort cases are not only extremely complex both legally and scientifically, but they can also cost businesses and their insurance companies millions of dollars in fines. If your company is facing or could potentially face any toxic tort-related issues, contact our Brownsville toxic tort defense attorneys at Colvin, Saenz, Rodriguez & Kennamer, L.L.P. today to find out how we can best represent your business and develop an innovative defense strategy to protect your interests.  We are working through this time to provide our clients with safe consultations.
Resources:
natlawreview.com/article/clear-mud-what-does-scotus-functional-equivalent-direct-discharge-standard-mean
oyez.org/cases/2019/18-260
supremecourt.gov/opinions/19pdf/18-260_jifl.pdf
https://www.rcclaw.com/the-new-toxic-tort-case-hitting-chemical-companies/