Jury Verdict in Monsanto Toxic Tort Case Highlights Remaining Scientific Uncertainty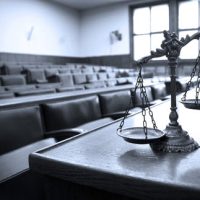 A recent jury verdict in the amount of $289 million against the agribusiness Monsanto in connection with whether their product "Roundup weed-killer" (glyphosate)—one of the common herbicides used globally—causes cancer has a number of companies that can be sued for toxic tort issues concerned, and highlights just how tricky these types of cases can be when they come before juries. After the jury found that the product had contributed to groundskeeper's development of cancer, approximately 9,000 people reportedly decided to bring suit against the company, and countries like Australia are reportedly reviewing the product for potential safety concerns and whether Monsanto potentially covered up the link between cancer and glyphosate.
Glyphosate works by targeting the "shikimic acid pathway" in animals and bacteria. While less toxic than table salt when it comes to short-term exposure, it is the long-term exposure that was at issue in the Roundup case and is now causing global controversy.
The Science on the Issue
This latest case—like others—did not involve any new scientific data. The 2015 International Agency for Research on Cancer report was one of the first to find a positive link between glyphosate and cancer, although, prior to this report, the 2015 Federal Institute for Risk Assessment study had determined that the substance was neither carcinogenic or mutagenic. In 2016, the Australian Pesticides and Veterinary Medicines Authority reviewed the safety of glyphosate and determined that safety instructions that come with the product provide adequate protection for users. Then, in 2018, the U.S. Agricultural Health Study examined global populations with the highest exposure to the substance and found that any risk of cancer (as well as non-Hodgkin lymphoma) linked to the substance is exceedingly small.
Judge Considers Throwing Out Award & Ordering New Trial
According to the latest reports, a judge is now considering tossing out a share of the $289 million judgment and ordering a new trial. In verdict, the jury found that the plaintiff suffered six million in damages, $33 million in pain and suffering, and assessed a $250 million punitive damage award against the company. However, the judge issued a written tentative ruling indicating that she intended to strike down the punitive damage award and schedule a new trial. In her ruling, she indicated that the plaintiff failed to present solid evidence of malice or oppression, or that Monsanto employees believed that exposure to the product caused his cancer.
Contact Our Texas Toxic Tort Attorneys
Toxic tort cases like these are extremely complex, and if not handled correctly, can lead to absurdly high jury verdicts against businesses and their insurance companies. If your company is facing allegations like these, contact one of our experienced Brownsville toxic tort defense attorneys at Colvin, Saenz, Rodriguez & Kennamer, L.L.P. today to find out how we can best handle your case.
Resources:
geneticliteracyproject.org/2018/11/05/viewpoint-why-a-jury-verdict-against-monsanto-doesnt-change-anything-regarding-the-safety-of-roundup-herbicide/
cbsnews.com/news/monsanto-roundup-case-judge-may-overturn-289-million-verdict/
apvma.gov.au/node/13891