Texas Woman Sues Starbucks For Hot Coffee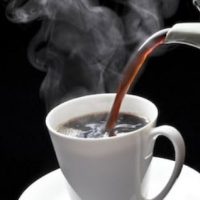 To the average onlooker, it might seem like corporations are often sued for the most trivial things imaginable. It might seem unthinkable that these lawsuits could actually be successful, especially when plaintiffs are suing corporations for accidents that were seemingly unpreventable – or caused by their own carelessness. However, corporate insiders know that these lawsuits pose a very real threat to the success of their organizations. Recent news of a Texas woman suing Starbucks for hot coffee might seem like a joke to many, but the Seattle-based beverage giant is taking this matter very seriously.
If Starbucks is serious about fighting this lawsuit, they should work with a qualified, experienced legal team with knowledge of local laws, regulations, and precedents in Texas. Paying out a few thousand dollars in damages might not seem like a big deal to a company worth billions, but the outcome of cases like these can set a precedent for the future. Soon enough, Starbucks might be sued every time someone spills coffee on themselves.
The Details of the Lawsuit  
On August 26th, it was reported that Starbucks was being sued for a coffee burn incident at a drive-thru in Tomball, Texas. The incident took place on April 14th, and it involved a woman being burned by coffee after the lid popped off. Initially, she received her coffee without incident. Next, she was informed by Starbucks staff that they had given her the wrong coffee, and she was asked to hand her beverage back. When reaching across to hand the coffee back, the lid popped off the beverage and caused hot liquid to spill onto the woman's lap. This resulted in first and second-degree burns.
In her lawsuit, the plaintiff argues that she was not informed of the unsafe condition of the beverage – both in terms of the temperature of the liquid and the unreliable nature of the lid. She is seeking less than $75,000 in damages. Starbucks has stated that they are investigating the incident.
These Types of Lawsuits are More Common Than You Might Think  
Corporations are regularly sued for incidents involving burns from hot beverages. Starbucks has been hit with many similar lawsuits in the past. In 2017, a Florida woman was awarded $100,000 for a very similar incident. A year prior, A Chicago woman sued the company for $5 million, but this time Starbucks was accused of using too much ice in beverages.
Perhaps the most famous case – the one that might have paved the way for later lawsuits of the same nature – is Liebeck v. McDonald's Restaurants. This occurred in the early 90s, and it involved a woman who had suffered third-degree burns after spilling hot coffee on herself. She decided to sue the corporation simply because the coffee was too hot, and she won. This very case is the reason why many fast-food restaurants today emblazon their coffee cups with warnings about the high temperature of the liquid inside. By placing clear warnings on the cups, they can avoid being sued for potential injuries.
Enlist the Help of a Qualified Attorney Today  
If your corporation is facing a major lawsuit such as this in Texas, it's important to work with a qualified, experienced defense team. Choose the Brownsville commercial litigation attorneys at Colvin, Saenz, Rodriguez & Kennamer, L.L.P., and you can approach your lawsuit in an effective manner. We have helped numerous organizations in Texas fight back against legal action, and we can do the same for your company. Book your consultation today, and we can immediately begin work on an effective defense strategy.
Resource:
usatoday.com/story/money/2021/08/26/starbucks-sued-after-wrong-coffee-order-burns-woman/5600187001/