Randel V. Travelers: What It Means For Texas Insurance Companies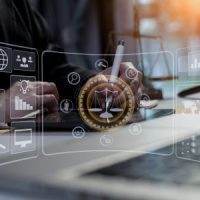 One of the most recent and noteworthy insurance lawsuits in Texas was Randel v. Travelers Lloyds of Texas Ins. Co. Having been wrapped up this August of 2021, the outcome of this case has considerable implications on the insurance industry as a whole here in the Lone Star State. If you are running an insurance company in Texas, you should be aware of the wider effects of this decision, as it may affect the way you do business in the future. It may also change the way you approach insurance lawsuits.
The best way to ensure you're approaching future cases efficiently is to hire a qualified, experienced team of attorneys. Choose a legal team that understands local law in Texas, and you stand a much better chance of reaching a favorable outcome. Due to this recent case, it may be more challenging to defend yourself in court, especially when it comes to pre-appraisal payments.
The Issue with Pre-Appraisal Awards  
As those who work in the insurance industry are no doubt aware, pre-appraisal awards are relatively common in Texas. When homeowners suffer property damages, insurers can elect to quickly pay out sums in a reasonable amount of time. Just a few years ago, this was enough to extinguish all of the insurer's contractual and extracontractual liability to the insured. Today, however, things have changed considerably.
A number of cases in the past have forced Texas courts to consider this stance, and pre-appraisal awards are now viewed quite differently. In short, it is no longer enough to simply pay out a pre-appraisal sum within a reasonable amount of time. These sums must be "reasonable amounts" that "roughly correspond" with the amount owed.
The Details of Randel v. Travelers  
This issue was further explored in Randel v. Travelers, a lawsuit that involved a homeowner who had suffered fire damage to their property. After this fire damage was sustained, the homeowner made a claim and the insurer paid out roughly $200,000 over the next few months. However, a public adjuster put forward a much higher estimate for the property damage. The insurer then declined to issue any further payments, and the homeowner sued.
The homeowner was then awarded total payments of over $530,000. The Texas Supreme Court reaffirmed that a reasonable pre-appraisal payment should roughly correspond to the amount owed on a claim. Since the difference between the pre-appraisal amount and the actual appraisal award was close to $200,000 in the case of Randel v. Travelers, the payment did not roughly correspond to the amount owed, and the insurer could not use their timely payment of the pre-appraisal award as a defense to liability.
What Does This Mean for Insurance Companies?  
The Fifth Circuit did not define in clear terms how close a pre-appraisal amount needs to be to the amount owed in order to "roughly correspond" to it. Basically, this means that insurance companies may need to be more careful during their initial inspection of a loss. Payments should not only be prompt, but also accurate. If insurance companies fail to pay out an adequate amount initially, they may face considerable legal scrutiny.
Enlist the Help of a Qualified Attorney Today  
If you are dealing with an insurance lawsuit, it makes sense to hire a Brownsville insurance defense attorney who is aware of the latest legal developments in the state. Work with Colvin, Saenz, Rodriguez & Kennamer, L.L.P., and you can approach these lawsuits in an efficient, confident manner. We have helped numerous insurance companies reach positive legal outcomes in the past, and we can do the same for you. Book your consultation today, and we can start working on a defense strategy together.