Can Pet Food Companies Be Sued In Texas For Injuries To Animals?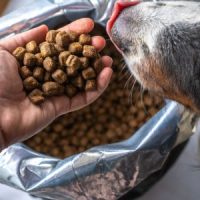 Pet food is a major industry in Texas. Numerous pet food companies are headquartered in the Lone Star State, and many others operate manufacturing facilities here. More people own pets than ever before, and the pet industry as a whole is one of the fastest-growing on the planet. However, pet food companies should be concerned with more than just potential profits. If they accidentally sell pet food that contains toxins, they could open themselves up to lawsuits.
The best way to fight these lawsuits is to enlist the help of a qualified legal team that has experience with product liability defense. These professionals can help pet food companies avoid considerable legal consequences. In some cases, pet food companies can face millions of dollars in fines for deaths or injuries caused by substandard products. Attorneys with local knowledge of Texas regulations are the best suited to this type of legal challenge. 
Pets are Considered Property  
The first thing you need to know about these situations is that pets are considered property. They don't have the same rights as human beings, and so personal injury lawsuits are never possible. However, pets do belong to their human owners, and these human owners can sue pet food companies for "damaging" this "property." This means that in many cases, plaintiffs can only sue for the cost of veterinary fees or the replacement cost of a new animal. Both of these damages are relatively low.
Pet Food Companies can Face Class-Action Lawsuits  
While suing pet food companies for injuries to animals can be difficult, these companies can still face class-action lawsuits. In 2007, it was reported that a $50-million class-action lawsuit had been filed in Canada against Royal Canin. The company was sued for its substandard pet food, which had been causing kidney failure in animals. One plaintiff argued that their pet would need costly veterinarian treatments for the rest of its life because of permanent kidney damage caused by the pet food. These class-action lawsuits are often filed even after pet food companies offer to pay for the vet bills incurred by plaintiffs.
Potential Issues with Pet Food  
There are a number of potential issues that might arise with pet food. In August of 2021, it was reported that Wet Noses Natural Dog Treat Company was recalling tens of thousands of pet food packages due to elevated levels of Vitamin D. Too much vitamin D can cause renal dysfunction in dogs. There are also growing concerns about pet food containing mycotoxins, which are poisonous chemicals produced by molds and fungi. 
Enlist the Help of a Qualified Legal Team Today  
For help with your case, contact the Brownsville product liability defense attorneys at Colvin, Saenz, Rodriguez & Kennamer, L.L.P. We have helped numerous organizations in Texas fight back against product liability lawsuits, and we can employ a range of effective strategies to protect your business interests. A pet food lawsuit can be challenging, but there's no reason your company should have to suffer needless consequences. Book your consultation today, and we can immediately start working on an action plan together.
Resources:
fda.gov/safety/recalls-market-withdrawals-safety-alerts/wet-noses-natural-dog-treat-companyr-voluntarily-recalls-simply-nourish-brand-frozen-dog-food-due
cbc.ca/news/canada/50m-lawsuit-filed-against-pet-food-company-1.662317