Overview of Expedited Trial Rules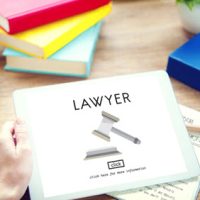 You own a successful business in Brownsville. One day, you are served with a civil complaint filed by a customer claiming they were injured on your premises. In this case, you may be surprised to discover that the plaintiff's decision to seek a certain amount of money may have a profound impact on the rules applied to the case.
In an effort to promote judicial efficiency, Texas created a series of expedited rules that may be applicable in certain types of litigation. The expedited rules usually come into play in a civil lawsuit involving smaller sums of potential damages. For example, a civil tort case pleading damages of less than $100,000 is automatically assigned to the expedited track where these rules would apply. 
Restrictions Associated with Expedited Processing
When a case is assigned to the track where expedited rules apply, a plaintiff gets the benefit of obtaining a resolution to their complaint much sooner relative to the typical timeframe associated with high-dollar civil litigation. For example, discovery is drastically truncated. The entire pre-trial discovery process closes approximately six months after the first discovery request is issued. Also, the parties can only exchange fifteen Requests for Admission, Requests for Production of Documents, and Interrogatories. The parties are also limited to a grand total of six hours to conduct depositions. In addition, a case litigated under the expedited rules can only be continued twice and the requested continuance cannot be longer than sixty days in total.
However, the expedited processing and limited discovery comes at a cost. As mentioned, the plaintiff is unable to obtain damages exceeding $100,000 and a plaintiff cannot initially file a complaint for under $100,000 to get access to the expedited processing then amend the complaint for a higher amount. The most that can be recovered on the expedited track is $100,000. Though, this limitation does not include post-judgment interest. 
Unique Aspects of a Trial Under the Expedited Rules
There have been instances where a lawsuit filed for big money does not go to trial for years. Not so under the expedited rules. In fact, a trial must be scheduled within ninety days after discovery concludes. Texas courts are strict when enforcing the expedited rules. For example, some older cases have been kicked off the docket simply to comply with the expedited processing deadlines.
When a case goes to trial, under the expedited rules, each side is allocated eight hours to present their case, make opening and closing arguments, and examine witnesses. Though, courts do not count objections made, bench conferences, or juror challenges when calculating trial time for either side. 
Schedule a Meeting with a Brownsville Civil Defense Attorney
As you can see, an expedited case involves a number of unique procedures that your Brownsville civil defense attorney needs to be aware of and adeptly navigate on your behalf. This is why it makes sense to contact the Brownsville defense law firm of Colvin, Saenz, Rodriguez & Kennamer, L.L.P. We are experienced civil defense advocates. Contact our office today to schedule a meeting.
Resources:
stcl.edu/lib/TexasRulesProject/TRCP166-175/rule1692013.html
txcourts.gov/media/636893/Deciphering-TRCP-169-Expedited-Trials.pdf