Monsanto Sued In Texas Over Damage To Vineyards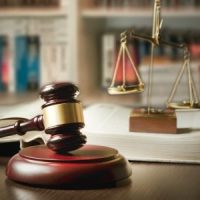 While there are many controversial corporations in America, one of the most infamous is Bayer-Monsanto. While this company might have a shady reputation, even the most controversial corporations deserve a fair trial. After all, justice is supposed to be blind. With the right corporate defense attorneys, companies like Bayer-Monsanto can avoid significant legal consequences from various lawsuits.
Bayer-Monsanto is now facing a totally new threat from vineyard owners in Texas. These growers claim that Monsanto's products have caused serious damage to their crops, and they are seeking significant damages. Monsanto's ability to avoid legal consequences in this scenario will depend heavily on its legal team. One would expect that such a large corporation has skilled, experienced corporate defense attorneys at its fingertips.
Bayer Monsanto and BASF "Crippling" Vineyards in Jefferson County  
A number of grape seed growers in Texas and a number of other states have filed a lawsuit against Bayer-Monsanto and chemical company BASF for recent damage to their crops. The plaintiffs claim that the company is using herbicides on nearby cotton fields that are drifting into vineyards. Because the grapes are not resistant to this volatile herbicide, the damage is significant. In fact, some smaller vineyards have reported losses of more than 90% since this new herbicide was used by cotton farmers.
Dicamba Once Again  
The culprit is a familiar name in the corporate defense world, and it is a very specific type of herbicide called Dicamba. In the past, numerous farmers have filed lawsuits because of Monsanto's use of Dicamba. Just last year, Monsanto and BASF were ordered to pay $265 million to a peach farmer in Missouri who allegedly lost numerous peach trees due to the pesticide.
Bayer-Monsanto Standing Firm  
In the face of clear evidence of Dicamba's volatility, Bayer-Monsanto shows no signs of backing down. The company claims that Dicamba is not as volatile as many plaintiffs claim, and that their damaged crops are the result of something else entirely. One thing's for sure: these corporations will need to approach this lawsuit in an effective manner. BASF and Bayer-Monsanto are facing punitive damages of $228 million each, plus $114 in additional damages.
The Wine Industry of Texas  
The wine industry in Texas is quite significant, and it is worth about $13.1 billion. Make no mistake, these aren't just small, family-run vineyards. These are legitimate, successful businesses that rely heavily on the quality of their grapes.
Enlist the Help of a Qualified Legal Team Today  
Corporations like Monsanto are sued on a regular basis in Texas, and corporate defense attorneys are worth their weight in gold for these companies. If your corporation is facing a lawsuit, it makes sense to get help from a qualified, experienced legal team that is familiar with the local regulations and laws in Texas. If you need help with your case, contact the Brownsville commercial litigation attorneys at Colvin, Saenz, Rodriguez & Kennamer, L.L.P. today for help.
Resources:
apnews.com/article/5f2a0d06474958abb2de46dfc788a993
apnews.com/article/texas-business-environment-and-nature-679e1f222aff32078fa27d3f2774c9a3