What New Amazon Lawsuits Mean For Your E-Commerce Business In Texas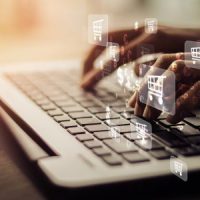 New lawsuits surrounding tech giant Amazon have certainly changed the way we look at product liability law. Previously, the e-commerce titan seemed completely untouchable. Even when products sold by Amazon caused serious injuries and problems for customers, Amazon was able to defend itself effectively against virtually any lawsuit it faced. Today, things are starting to change, and Amazon's loss of courtroom invincibility could have a serious impact on other e-commerce businesses.
If your e-commerce business is facing a product liability lawsuit in Texas, it makes sense to get in touch with a qualified, experienced legal team as soon as possible. Work with a team of defense attorneys who are familiar with recent changes in the e-commerce world, and you'll stand a much better chance of a favorable legal outcome. Business owners need to be aware of how Amazon lawsuits will make them more vulnerable to legal action in the future, and getting touch with legal professionals is an obvious starting point.
McMillan v. Amazon  
Although there have been numerous lawsuits filed against Amazon, only a few have been successful. Two previous cases in California have ended in defeat for Amazon, and these cases could cause a "ripple effect" for other e-commerce platforms, such as Etsy and eBay. The latest case to draw national attention is McMillan v. Amazon, which is being heard by the Texas Supreme Court.
This particular case involves a toddler who was injured after ingesting a battery from one of Amazon's products. The product was made in China, and the manufacturer did not adhere to industry safety standards. Typically, Amazon's "tried and true" defense would be to argue that they are merely a third-party reseller of products, and that the original manufacturer should face legal action. Amazon often attempts to compare itself to a shopping mall, stating that it is merely a platform for other companies to sell their products. However, this defense is starting to show signs of serious vulnerabilities.
Why This Case Matters  
Experts agree that McMillan v. Amazon is particularly significant because it shows the far-reaching consequences of early precedents set in California. This is the first time these lawsuits have crossed state lines. If this lawsuit ends in defeat for Amazon once again, it could open up the tech company to legal action from across the entire nation. Many courts are now taking the opinion that Amazon should take the responsibilities of a typical retailer. The argument is that since the customer interacts primarily with Amazon, they should hold the same responsibilities as the manufacturer.
Enlist the Help of a Qualified Legal Team Today  
If you're running an e-commerce business and you're facing potential lawsuits, it's very important to get the legal assistance you need to protect your livelihood. Recent legal action against companies like Amazon has changed the way we view product liability law in the context of e-commerce. While you might be more vulnerable in the next few years, you can still protect yourself effectively with the right legal representation. Reach out to the Brownsville product liability defense attorneys at Colvin, Saenz, Rodriguez & Kennamer, L.L.P. today, and we can help you move forward in an effective manner.
Resources:
broadbandbreakfast.com/2021/05/e-commerce-liability-cases-could-open-floodgates-for-lawsuits-panelists-agree/
news.bloomberglaw.com/us-law-week/amazon-seller-liability-to-be-argued-in-texas-toddlers-case