How Extreme Weather Is Impacting Solar Insurance In Texas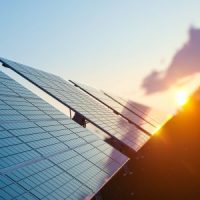 Whenever a relatively new technology is introduced in Texas, there's always a learning curve as insurers try to figure out the most profitable way to cover these items. Because so little is understood about new technology, the risk factors can easily be underestimated or overestimated. While insurance providers try to figure out how to create effective policies, premiums can fluctuate drastically.
This scenario played out when solar panels became widespread in West Texas. Insurers are now starting to learn more about how solar technology can be impacted by extreme weather, and it's leading to considerable changes within the industry.
Insurance providers must understand the potential impact of extreme weather on solar panels. During the last few years, it has become quite clear that this technology can be completely destroyed by severe weather events, and insurers need to consider these factors if they care about their bottom line. With all that being said, defending against claims can be easy with the assistance of an experienced, qualified legal team – should the worst come to worst.
The Disaster at the Midway Solar Project  
In 2019, a severe hailstorm in Pecos County caused serious damage to solar panels at the Midway Solar Project. This storm damaged 400,000 panels, leading to a total loss of between $70 and $80 million. It was an unmitigated disaster for all involved, including the insurer. This was one of the first major solar insurance market disruptions of its kind, but it was soon followed by similar events in California – although these damages were caused by wildfires and not by hailstorms.
Why Insurers Must Address This Issue  
If insurers fail to adapt and address these potential issues, the entire insurance market could face significant challenges in the future. These include higher deductibles, new natural catastrophe limits, nuanced policy restrictions, and inconsistent policy terms between insurers – especially when it comes to microcracking, sublimits, and deductibles.
Hailstorms Seem to be Causing More Damage These Days  
While wildfires have caused significant damage to panels in California, experts agree that the real threat in Texas is hail. This weather event is capable of completely wiping out entire solar projects. In the past few years, we have seen hailstones the size of baseballs smashing through windows and denting cars. It doesn't take a genius to figure out how this might impact solar panels, which are left out in the open.
What's the Solution?  
The obvious solution is to offer a specific hail insurance program. This would take the form of parametric insurance, which means that the policy would only be triggered after a hailstorm event of a certain magnitude. Among other benefits, a specific hailstorm insurance program would result in faster payout time for policyholders.
Enlist the Help of a Qualified Attorney Today  
Insurance companies always benefit from the assistance of a qualified, experienced legal team that understands the unique factors at play in West Texas. The skilled Brownsville insurance defense attorneys at Colvin, Saenz, Rodriguez & Kennamer, L.L.P. are familiar with the weather events in West Texas and the legal implications on solar insurance. If you're facing a considerable insurance claim due to the catastrophic damage of solar panels, you can defend yourself effectively with the assistance of our team. Reach out and book your consultation today.
Resource:
insuranceinsider.com/article/2876gerfr59h81ziaca2o/texas-hailstorm-set-to-generate-70mn-80mn-solar-loss