House Bill 359: How It Might Affect Your Insurance Company In Texas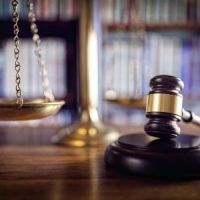 If you're trying to run an insurance company in West Texas, you're probably more than familiar with lawsuits. This is part and parcel of working in the insurance industry, and these lawsuits are just part of the business. Although many individuals in Texas probably have a few bad things to say about insurance companies, they provide an important service to the citizens of the Lone Star State. Without insurance companies, people would face economic ruin every time they got into a car accident and suffered life-altering injuries.
Unfortunately, the government of Texas is making it more difficult for insurance companies to operate effectively when they face lawsuits. House Bill 359 was advanced in May of 2021, and this new piece of legislation could have a notable impact on the legal strategies of insurance companies. It's important to understand how this legislation could affect your company going forward, as these changes might require you to adapt your strategies in the future.
Of course, the best thing to do if you're facing uncertainty is to enlist the help of a qualified, experienced legal team in West Texas. Choose a firm that specializes in insurance defense, and you can approach your next lawsuit with a sense of confidence and efficiency.
What's In House Bill 359?  
In May of 2021, it was reported that the Texas House of Representatives had advanced two pieces of legislation in an effort to address certain issues related to insurance claims made after vehicle accidents. House Bill 359 specifically addresses certain tactics employed by insurance companies in these claims that allegedly allow them to delay proceedings.
One representative stated that the legislation aims to stop insurers from delaying claim evaluations, undervaluing claims, or deny payment altogether for valid claims. This bill would introduce consequences for insurance companies who continue to engage in this behavior. Going into more specifics, the legislation "limits the extra-contractual cause of action available to an insured to recover damages for a violation of statutory provisions relating to unfair claim settlement practices to statutory provisions relating to authorized private action for damages."
It was also reported that if House Bill 359 passed, it would go into effect on September the first of 2021, and it would apply to policies that went into effect after January 1st of 2022.
House Bill 1793  
This isn't the only bill involving insurance claims that has been advanced recently. Another example is House Bill 1793, which was advanced by the Texas House Insurance Committee. This bill also addresses alleged "predatory practices" by insurance companies.
The Importance of Hiring a Local Insurance Defense Team  
Although many insurance companies may be large, transnational corporations, it makes sense to work with a legal team that understands the local regulations and laws when it comes to insurance claims. These professionals are more likely to be aware of small details that may impact your legal strategies, such as House Bill 359.
Enlist the Help of a Qualified Legal Team Today  
If you need help from a Brownsville insurance defense attorney, contact Colvin, Saenz, Rodriguez & Kennamer, L.L.P. We have a strong understanding of the various legal changes that may impact insurance defense strategies going forward, including House Bill 359. Thanks to a wealth of skills and resources in this practice area, we can help your company move forward in an efficient, confident manner. Book your consultation today.
Resources:
openstates.org/tx/bills/87/HB1793/
insurancejournal.com/news/southcentral/2021/05/11/613466.htm