Google's Antitrust Lawsuit Is Being Moved From Texas To New York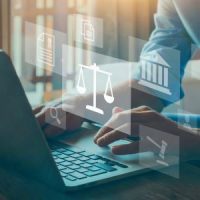 In a recent development of Google's antitrust battle, a lawsuit that was set to go ahead in Texas has been moved to the Southern District of New York. This is an interesting development for many reasons, and it has sparked issues of whether or not state attorney generals should be able to choose the venue for their lawsuits. Does the location of a particular lawsuit actually affect the outcome in any way? Texas certainly seems to think so, as they opposed this latest development in Google's lawsuit. But why did they want to keep the lawsuit in Texas?
Questions such as these are probably best left answered by a qualified, experienced legal team that specializes in corporate defense. The Alphabet Company is one of the biggest and most influential organizations on the planet, and it goes without saying that they will employ some of the best defense attorneys available. When facing an antitrust lawsuit, a rock-solid defense is absolutely critical.
What are Antitrust Laws?  
If you're operating a corporation in the United States, you need to be very careful about antitrust laws. These laws were established in order to avoid the possibility of monopolies. They encourage competition by limiting the market power of a particular corporation, preventing collusion, discouraging price-fixing, and generally fighting back against cartels in the business world. Perhaps most importantly, America's antitrust laws have the power to facilitate the breakup of corporations.
Google's Antitrust Lawsuit  
Texas was the first state to officially file a lawsuit against Google for violating antitrust laws. Specifically, the state argued that its advertising business did not allow for competition in a fair market. The lawsuit also claimed that Google and Facebook had been colluding to create an advertising monopoly. Several states quickly joined Texas in suing Google. 
Why the Move to New York Matters  
On August 10th, it was reported that the lawsuit against Google was being moved from Texas to New York, where similar cases would be heard. Texas immediately opposed the move, and it's somewhat easy to see why. After the case is moved to New York, a completely different set of judges will be responsible for making the final decision. These judges aren't necessarily going to make the same decision as judges in Texas.
The Lone Star State is typically seen as a "red" state, and its judges reflect this political leaning. New York, on the other hand, is generally considered a "blue" state. Judges are elected by the people, so in many ways, this move from Texas to New York takes away the right of Texans to have a say in how this case is handled.
Enlist the Help of a Qualified Legal Team Today  
For help from a skilled Brownsville commercial litigation attorney, contact Colvin, Saenz, Rodriguez & Kennamer, L.L.P. Thanks to a wealth of experience in corporate defense, we can help your organization fight back against accusations of antitrust practices. Reach out and book your consultation today.
Resource:
usnews.com/news/technology/articles/2021-08-10/us-judicial-panel-rejects-google-effort-to-move-texas-antitrust-case