Defending Against A Wildfire Insurance Claim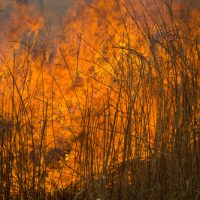 With so many wildfires spreading across the nation, insurance companies are dealing with a deluge of homeowners' insurance claims. While many residents have suffered legitimate damages and deserve settlements, some are filing fraudulent claims. Wildfire damage claims may be denied for a variety of reasons, and it's important for insurance companies to understand when they can legitimately deny a claim.
If your organization is dealing with wildfire insurance claims, it often helps to enlist the help of a qualified, experienced legal team with knowledge of local laws and factors. These insurance defense attorneys can raise your chances of spotting and denying fraudulent or illegitimate claims, allowing you to maximize your profits and minimize the potential costs of wildfire claims.
Have They Been Making Their Payments?  
The first and most obvious question you need to ask yourself is whether or not the policyholder has actually been making their payments on time. If they are delinquent, then the insurance company is not obligated to provide them with a settlement.
Are They Inflating the Value of their Home?  
Policyholders may see wildfire damage as an opportunity to inflate the true value of their homes. Even though the damage may be legitimate, their claimed losses might not be. The fire may have caused much less damage than they claim. Smoke damage can be difficult to assess, and it may just be a matter of repainting the home or conducting other simple repairs.
Did They Document the Damage?  
Damage should be documented very clearly. Ideally, policyholders should provide insurance companies with "before and after" photos that show how much damage the residence sustained in the fire. Without this documentation, it becomes difficult to assess the true extent of the damage. In many cases, damages claimed were actually pre-existing before the wildfire.
Arson  
As crazy as it might sound, some people set fire to their own homes because they want an insurance payout. A wildfire might seem like the perfect time to conduct this crime. However, human-created fires can be easily detected by professionals, as they have different attributes compared to wildfires.
Illegal Activities in the Home  
In addition, insurance companies can legitimately deny claims if there is any evidence of illegal activities within the home. For example, the home may have been used as a meth lab. If firefighters discover evidence of illegal activity, insurance companies can deny claims.
Vacant Homes  
If the home was left unoccupied for long periods of time, insurance companies can also deny claims after wildfire damage. Ideally, policyholders should get someone to check in on the home on a regular basis.
Building Code Violations  
Building code violations may also result in a denied wildfire damage claim, especially if the violation involved unlicensed electrical work.
Enlist the Help of a Qualified Legal Team Today
 Contact the skilled Brownsville insurance defense lawyers at Colvin, Saenz, Rodriguez & Kennamer, L.L.P. if you need help with your case. Thanks to a wealth of experience with insurance law, we can help you approach wildfire claims in the most effective way possible. These claims can be denied for a number of legitimate reasons, and it makes sense to explore all of the possibilities before you approve claims. Reach out and book your consultation today.