3M's Military Earplug Lawsuit Explained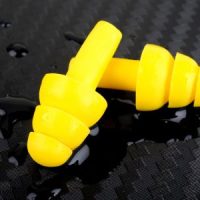 One of the biggest product liability lawsuits we've seen in recent years is 3M's class-action lawsuit over defective military earplugs. Hundreds of thousands of veterans have taken legal action against 3M for these earplugs, which plaintiffs claim were defective. After a long and rocky road, the first official trial began in 2021. This allowed veterans to directly hold 3M responsible for their hearing loss. There are now concerns that virtually any veteran who served during a certain period of time can file a lawsuit against 3M for hearing loss.
This case illustrates the serious consequences that a corporation can face for product liability lawsuits. If 3M wants to get out of this situation without losing millions of dollars, it's imperative that they enlist the help of a qualified, experienced legal team. Product liability defense isn't always easy, but there are a variety of effective strategies that can help 3M in this situation. It may also help to work with defense attorneys who have a special understanding of the military and its specific regulations in regard to ear protection.
The Claims Against 3M  
Veterans are claiming that 3M and another company called Aearo knew from the very beginning that their earplugs did not properly fit into people's ears. According to the lawsuit, 3M was also aware that these earplugs loosened slightly without the wearer realizing it. Because of these deficiencies, the product did not offer adequate protection to soldiers operating loud equipment and weapons, such as artillery pieces.
All of this information was revealed to 3M during testing, but they allegedly did not address the issues. In addition, the suit claims that testing results shown to the military were provided by using a modified earplug. The modifications used were not explained to military officials, and it was never revealed that the "baseline" earplug model would not offer the same level of protection.
Bellwether Trials are Moving Ahead  
Before the floodgates are opened to virtually any veteran who has suffered hearing loss or damage, only a few "bellwether" trials are moving ahead. These bellwether trials serve to represent all similar cases that might follow, and they can provide a jury with enough information to reach a settlement for subsequent cases. Three veterans are moving ahead with these bellwether trials, and these include individuals who have suffered hearing loss and tinnitus.
Past Compensation for Hearing Loss  
In 2017, the Veterans' Association compensated millions of veterans for hearing loss and tinnitus. In 2018, the Justice Department reported that 3M had agreed to pay over $9 million to resolve allegations that it had sold these earplugs to the military while being aware of their defects. That being said, 3M still did not admit to any wrongdoing.
Enlist the Help of a Qualified Legal Team Today  
If you need help from a skilled Brownsville product liability defense lawyer, contact Colvin, Saenz, Rodriguez & Kennamer, L.L.P. We have considerable experience with product liability defense, and we can help your organization protect its integrity and its financial well-being amidst class-action lawsuits. Companies like 3M need adequate legal representation if they want to fight these lawsuits effectively. Reach out today, and we can help your organization avoid needless legal consequences.
Resource:
law.com/2021/06/09/third-trial-over-3m-combat-earplugs-will-be-a-tiebreaker-plus-appeals-court-upholds-most-of-equifax-settlement/