Facebook Can Be Sued For Sex Trafficking, According To Texas Supreme Court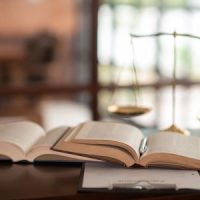 Like so many other big tech companies, Facebook is no stranger to lawsuits. Under the leadership of tech oligarch Mark Zuckerburg, the company has come under fire for a wide variety of reasons over the years. But even the most eccentric conspiracy theorists were probably a little surprised when Facebook was linked to sex trafficking in Texas.
If your corporation is facing a legal controversy in West Texas, it makes sense to enlist the help of a qualified, experienced legal team as soon as possible. With these legal professionals on your side, you can do much more than simply defend yourself in court. Corporate defense lawyers can also help you save the reputation of your organization, and this could be crucial for the long-term financial stability of the corporation.
Facebook Can Now Be Sued for Sex Trafficking
In June of 2021, the Texas Supreme Court ruled that Facebook could be sued for sex trafficking. But how exactly did one of the world's biggest social media platforms become linked with such a despicable practice? First of all, it's important to note that Mark Zuckerburg wasn't actually organizing a sex trafficking ring or anything like that. However, the platform itself is being used by sex traffickers to organize and conduct their activities. Among other things, criminals are using Facebook to lure minors into their sex trafficking organizations.
Three plaintiffs came forward in Texas, claiming that they were victimized after meeting abusers through Facebook or Instagram (Facebook owns the latter platform). Not only did the plaintiffs accuse Facebook of gross negligence, but they also highlighted a Texas statute that allows civil lawsuits against entities that "intentionally or knowingly benefit from sex trafficking." One mother stated that she reported the sex trafficking activities to Facebook, but received no response.
Facebook's Defense  
Facebook attempted to dismiss all of these claims by seeking protection under section 230 of the Communications Decency Act. In theory, section 230 prevents companies like Facebook from being held liable over the use of data provided by users. Unfortunately for Facebook, the Texas Supreme Court stated that section 230 should not be used to create a "lawless no man's land" in the virtual world, and they came to the conclusion that Facebook could be sued by the plaintiffs. All of these plaintiffs were minors when they were victimized by sex traffickers on Facebook's platforms.
What This Means for Future Cases  
For many years, Section 230 has been an effective liability shield for organizations like Facebook. With the Texas Supreme Court taking this decision, it seems as though Section 230 isn't quite as reliable as we once thought. This could set an important precedent not just for Facebook, but for all social media platforms in the future.
Enlist the Help of a Qualified Attorney Today  
For help from a skilled Brownsville commercial litigation attorney, reach out to Colvin, Saenz, Rodriguez & Kennamer, L.L.P. Over the years, we have helped many organizations deal with controversial and potentially embarrassing lawsuits in an effective manner. We can help you defend yourself against corporate lawsuits, maintaining both your financial stability and your organization's reputation. Reach out and book your consultation today.
Resources:
eff.org/issues/cda230
jurist.org/news/2021/06/texas-supreme-court-rules-facebook-can-be-sued-for-sex-trafficking/