Cybersecurity Insurance: The Latest Frontier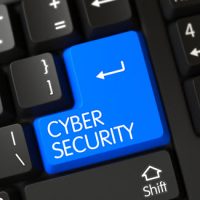 The insurance industry is constantly changing. New technologies emerge, and with those new technologies come new risks for average businesses in Texas. Cybersecurity is a growing concern across the world, and increased attacks have led many companies to explore options to protect themselves. One of the newest developments in the insurance industry is cybersecurity insurance. Although this is a very new concept, it may become the norm within just a few short years.
For insurance companies in West Texas, this development also poses new challenges. How do you defend against a cybersecurity claim? What are the damages you can claim in a cybersecurity claim? How do you stop people from making fraudulent cybersecurity claims? This is all very unfamiliar territory for many insurance companies.
The solution is to enlist the help of a qualified legal team with considerable experience in insurance defense. These legal professionals stay one step ahead of the curve, learning about the latest industry developments and the newest laws that follow.
Ransomware Attacks are Becoming More Common  
The need for cybersecurity defense is becoming apparent due to increasing levels of ransomware attacks. Highlighting the severity of this problem, the Texas judiciary was hit with a ransomware attack in 2020. Other vulnerable entities are those that are closely involved with infrastructure in Texas, such as Waste Management Inc., which also faced a data breach recently.
With all that said, corporations face perhaps the greatest risks from cyberattacks. In 2020 alone, US companies spent $2.9 million defending against class action lawsuits filed by the victims of data breaches. Because of this, cyber insurance has gone from a rarity to a necessity for big companies. With the major players choosing cyber insurance, many smaller companies and even nonprofits have also followed suit. This makes sense, as past trends in cyberattacks have shown that even the smallest organizations are not safe.
How To Defend Against a Cybersecurity Insurance Claim  
Companies can successfully defend against a cybersecurity insurance claim in a number of potential ways. One of the best options is to offer customers some form of additional, optional cybersecurity protection. If they neglect to choose this additional layer of protection, then they may lose the ability to recover damages.
Cybersecurity experts may also play a significant role in the legal process of a cyber insurance claim, especially if there are concerns about insurance fraud. These "white hat" hackers can discover if the company is simply "hacking themselves" in order to get their hands on an easy insurance settlement. However, it's worth noting that the most sophisticated hackers are almost impossible to track and trace.
Enlist the Help of a Qualified Attorney Today  
For help from a skilled Brownsville insurance defense lawyer, reach out to Colvin, Saenz, Rodriguez & Kennamer, L.L.P. We have a keen interest in the latest developments within the insurance industry, including new advances in cybersecurity insurance. If you'd like to learn more about the legal implications of these changes, or you'd like to defend against a claim in an effective manner, reach out and book your consultation today.
Resource:
law.com/texaslawyer/2020/07/10/texas-appellate-courts-almost-back-online-after-ransomware-attack/#:~:text=NEWS-,Texas%20Appellate%20Courts%20Almost%20Back%20Online%20After%20Ransomware%20Attack,of%20Court%20Administration%20in%20May