Looking at Joint Legal Custody in Texas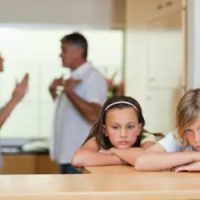 When it comes to child custody, there are a number of factors that need to be considered in deciding legal and physical custody. However, today, a number of child experts are in favor of joint custody so that parents split both legal and physical aspects of taking care of the child equally. This not only includes legal decisions–such as decision-making when it comes to school–but also the physical aspects of custody, such as where the child lives and spends time.
The benefits of joint custody have been documented by extensive studies, which have indicated that children who spend at least 35 percent of the time with a parent or more likely to have a good relationship with that parent, as well as do better in other aspects of their life, such as academics. In addition, according to a new report, children who come from single-parent families and/or fatherless circumstances represent 90 percent of those who run away from home, more than 70 percent of those who drop out of high school, and 63 percent of teen suicides. As a result, a number of family law experts indicate that children's best interests are furthered by parenting plans that explicitly provide for shared responsibility under circumstances where this provides for safe secure environment for the child.
When Joint Custody Is Not The Case
Still, joint custody is not the right decision for every single circumstance; particularly if there are toxic factors on one side of the parental child relationship, such as when there is a history of domestic violence, a child has very special needs, or the child cannot practically go between two different households for other reasons.
In addition, according to this new research, a number of states do not exactly make it easy for children to spend equal time with both parents, and Texas was amongst them: While the state has strong statutory presumption of joint legal custody, and the law requires courts to consider a number of factors in this regard, the state has no statutory preference for shared physical custody when it comes to both temporary and final orders, nor do the statutes require courts to consider "friendly parent" factors (these describe whether/to what extent the parent interacts with the child so as to promote their best interests by maintaining a functional relationship with the other parent) in awarding custody. In fact, the laws explicitly deny that awarding joint legal custody even means assigning equal or nearly equal periods of access to a child. According to the report, the state earned a C- grade as a result.
Contact Our Texas Family Attorneys
Our Brownsville family attorneys fight for a fair custody determination that is in the best interests of the child and his or her family. Contact us today at Colvin, Saenz, Rodriguez & Kennamer, L.L.P. to find out more about our services in this regard.
Resources:
public.tableau.com/profile/nationalparentsorg#!/vizhome/2019SharedParentingReportCardMap/SPMAP
usnews.com/news/best-states/articles/2019-09-18/report-states-lack-laws-to-support-equal-shared-parenting
https://www.rcclaw.com/the-biggest-money-related-reasons-people-seek-out-divorce/