Automotive Product Liability On the Horizon for Tesla's Smart Summon Feature?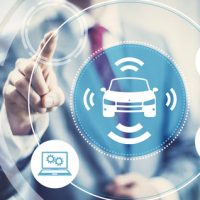 Tesla may very well be in hot water again for an automotive product liability issue. Specifically, their new app – released on September 26 – that allows people to summon the driverless cars in parking lots ("Smart Summon"), which involves a software update (Tesla Version 10.0), has allegedly been associated with a number of car crashes, and may soon result in serious legal fight.
According to the company, there are more than 550,000 people using Smart Summon and Tesla released close to 100,000 new vehicles just in the third quarter. The app works like this: When the car is within 200 feet of them, owners can use an app to summon their vehicle in a parking lot, even though no one is driving the car.
However, the National Highway Traffic Safety Administration is already looking into parking lot crashes associated with these cars driving themselves. Specifically, according to reports, the agency is looking into the following incidents thus far:
Other cars backing into Tesla vehicles that are in the process of being summoned;
Traffic jams caused by the vehicles moving especially slowly in parking lots; and
Tesla vehicles striking garage walls; amongst other incidents, including several near misses.
Still, the agency has not opened a formal investigation, indicating that evidence of a safety-related defect has not yet technically been found. According to numerous sources, no injuries have been reported and no jurisdiction has barred its use.
Who Is Liable for Accidents?
The feature breaks new ground by allowing for the operation of a driverless car without anyone behind the wheel. As a result, federal vehicle safety regulations – which were written decades ago – do not actually address issues like liability. Those state Department of Motor Vehicles that have weighed in on the feature thus far have determined that Smart Summon and Tesla's other robot-based systems do not technically amount to "autonomous technology" because the car is still technically controlled by an operator using their phone.
While, initially, accident claims will go through insurance companies, there will also likely be a class action lawsuit alleging product defects soon and when it comes to features like this raises the question of whether the auto manufacturer or the owner is at fault. The more common automated cars become, the more likely liability will shift to manufactures and away from owners. As of now, according to Tesla, owners can stop their cars from driving by releasing the app button, and should never use Smart Summon unless they have a "clear line of sight" and check surroundings.
Contact Our Texas Automotive Product Liability Defense Attorneys
While Tesla's product has the potential to decrease a number of problems when it comes to cars parked in small garages, there is no question that there are those eager to file litigation to hold the company responsible; even for mistakes made by owners.
Colvin, Saenz, Rodriguez & Kennamer, L.L.P. applies decades of experience in products liability defense work for manufacturers in automotive industries. Contact our Brownsville product liability defense attorneys today to find out more about how we can help.
Resources:
insurancejournal.com/news/national/2019/10/04/544480.htm
mobile.reuters.com/article/amp/idUSKBN1WJ29Z
npr.org/2019/10/04/767445740/tesla-smart-summon-software-under-government-scrutiny-for-possible-safety-proble
businessinsider.com/tesla-smart-summon-feature-draws-attention-nhtsa-2019-10
extremetech.com/extreme/299670-tesla-smart-summon-and-curious-owners-what-could-go-wrong
https://www.rcclaw.com/appeals-court-reverses-lower-court-decision-finding-that-amazon-other-third-party-sellers-are-subject-to-product-liability-for-products-sold-on-their-websites/