Appeals Court Reverses Lower Court Decision, Finding That Amazon & Other Third Party Sellers Are Subject to Product Liability for Products Sold On Their Websites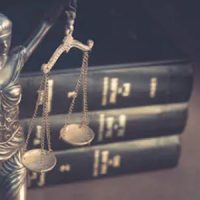 In July, the Third Circuit Court of Appeals reversed a lower court decision finding that Amazon as a third-party seller was liable for product liability associated with the products sold by other parties on its website. This decision will expose a number of companies that operate as third-party vendors to product liability lawsuits when it comes to defective products, as we discuss below.
The Case
The case involved a dog leash sold by a third-party vendor on Amazon's website that supposedly blinded the person who was using it when it retracted. While the District Court found that Amazon was not a "seller" of the product and therefore was not liable because it merely provided an "online marketplace" for products like these sold by others, the Third Circuit disagreed. In making its decision, it looked at four different factors:
Amazon was the only member of the marketing chain available to the plaintiff for redress, and in its agreements with vendors, Amazon purposely restricts them from communicating with customers, which allows third-party vendors to conceal themselves;
Holding Amazon liable would be good public policy because it would incentivize Amazon to remove unsafe products from its website;
Amazon is in a better position to prevent the circulation of defective products because of the customer feedback it regularly receives; and
Amazon already distributes the cost of compensating for injuries through its vendor agreement indemnification provisions.
The Effects of the Decision: Companies Like Amazon Need to Make Changes
The decision will likely have a very broad effect, as, although it was decided in Pennsylvania, Pennsylvania adheres to the Second Restatement of Torts – as a number of other states do – and the decision was largely based on Amazon's vendor agreements.
As a result, companies that provide online marketplaces like Amazon should work with their attorneys to evaluate their vendor agreements and consider altering provisions that restrict communication between vendors and customers. They should also implement a vetting process when it comes to third-party vendors and they may have to increase the commissions that they charge in order to compensate for product liability exposure. Also note that the decision could also affect insurance coverage and associated litigation.
Contact Our Texas Product Liability Defense Attorneys
This decision will inevitably open up Pandora's box of litigation when it comes to product liability litigation against companies. As a result, all companies are going to want to revise their vendor agreements, as well as protect themselves when it comes to their purchase agreements as well. Contact our Brownsville product liability defense attorneys at Colvin, Saenz, Rodriguez & Kennamer, L.L.P. today to find out more.
Resource:
natlawreview.com/article/supply-chain-decision-online-marketplaces-risk-due-to-federal-court-ruling-oberdorf
https://www.rcclaw.com/appeals-court-reversal-of-400-products-liability-damages-award-against-johnson-johnson-will-have-significant-consequences-for-products-liability-actions/