Appeals Court Reversal of $400 Products Liability Damages Award Against Johnson & Johnson Will Have Significant Consequences for Products Liability Actions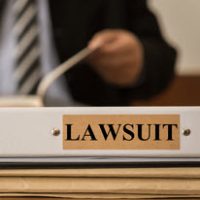 A recent appeals court decision dismissing a more than $400 million verdict against Johnson & Johnson in connection with the talcum powder products liability litigation will have significant consequences for a number of products liability actions. As a result, plaintiffs in the case have now petitioned the state's supreme court to review the case.
Specifically, the recent decision from the appeals court assigned zero liability to Johnson & Johnson because the company had stopped selling the (talcum powder) product after 1967–years before there were any suspicions or studies done concerning a potential link between talc use and ovarian cancer. In addition, the court announced that no definitive evidence was produced establishing that the product was responsible for the allegations—i.e. causing ovarian cancer. The appeals court also upheld the dismissal of punitive damages against the company, which constituted a majority of the verdict, because "the evidence failed to support a finding of malice."
The Case
The case was originally brought under a claim of negligent failure to warn, and the jury returned a hefty award in favor of the plaintiff, with $340 million of that award designated as punitive damages alone against the company. However, the appeals court reversed in favor of Johnson & Johnson because, in negligence claims like these, plaintiffs are required to prove that the company had a legal duty to warn consumers about hazards that are inherent in their products, and that breaching this duty to warn directly caused the plaintiff's injury. In this capacity, not only does the causation element require evidence that the product causes the injury or illness in general (i.e. "general causation"), but that the defendant's specific product caused the plaintiff's specific injury, in particular (i.e. "specific causation"). In its decision, the appeals court concluded that there was no substantial evidence to support a finding of liability because the parent company Johnson & Johnson stopped manufacturing the product in question years before any connection between the product and ovarian cancer was even studied. In addition, there must be a finding of malice in order to assign a punitive damages award, and the appeals court found that this was lacking in the jury's decision. When there is no substantial evidence to support a jury's findings – and, in this case, where the appeals court determines that, in fact, the causation evidence would have supported a defense verdict – the court can reverse the decision in favor of the defendant as to liability.
Contact Our Texas Products Liability Defense Attorneys with Any Questions
If you have any questions about products liability defense, contact our experienced Brownsville products liability defense attorneys at Colvin, Saenz, Rodriguez & Kennamer, L.L.P. today to find out how we can help.
Resource:
law.com/njlawjournal/2019/08/13/plaintiffs-ask-ca-supreme-court-to-reinstate-417m-talc-verdict-399-30187/
https://www.rcclaw.com/court-finds-amazon-not-liable-for-product-liability-associated-with-product-sold-online-a-major-victory-for-online-retailers/