Court Finds Amazon Not Liable for Product Liability Associated with Product Sold Online—A Major Victory for Online Retailers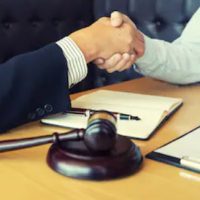 A major lawsuit won by Amazon sets the tone for product liability cases brought against similar online retailers. Specifically, in May, a federal appellate court affirmed a finding by a district court that online retailer Amazon is not liable for damages related to a product defect caused by a product that was purchased on its site, as we discuss below.
What Happened?
The product was purchased by one individual off of Amazon and given away as a gift. According to reported allegations, the product's batteries malfunctioned, causing hundreds of thousand dollars in damage after causing a fire. The insurance company covering the house filed a lawsuit against Amazon, arguing that it was the "seller" of the product. The district court granted summary judgment to Amazon, finding that not only was Amazon not seller, but that the Communications Decency Act, which shields publishers from claims based on content that has been provided by a third party, provided immunity to the company from liability.
Federal Appellate Court Decides
The federal appellate court agreed with the district court on this point; finding that, because services provided were limited to order fulfillment—whereby Amazon simply provides logistics, services, storage, and other warehouse functions—Amazon could not be considered the actual seller/manufacturer. It is the manufacturer that sets the price for the product and is responsible for everything else, such as the content of the product description on the website. Because title never actually passes to Amazon—but rather straight from manufacturer/seller to consumer—pursuant to the courts' reasoning, Amazon never technically "sells" the product to the consumer. In other words, Amazon at no point engages in any action or agreement representing the sale.
Yet while the appellate court did uphold the decision that Amazon was not liable, it did not find that the Communications Decency Act applied here because the lawsuit was not based on third-party content; rather, it was based on Amazon's actions of filling the order; and therefore Amazon's conduct, it found, is different than what the Communications Decency Act actually protects. 
Contact Our Experienced Texas Product Liability Defense Attorneys Today
This is not Amazon's first time defending a case like this: a number of plaintiffs have tried to hold the company responsive for allegedly selling defective products but, to date, none have won.
If you are a company defending yourself in a product liability action, contact our experienced Brownsville product liability defense attorneys at Colvin, Saenz, Rodriguez & Kennamer, L.L.P. today to find out how we can help ensure that you are protected and provided with the very best defense possible, a defense that produces results likely to protect you from future litigation for similar claims.
Resources:
reuters.com/article/legal-us-otc-amazon/is-amazon-liable-for-selling-defective-products-three-appeals-courts-will-decide-idUSKCN1L51WM
cincinnati.com/story/money/2019/05/29/amazon-avoids-liability-for-defective-product/1269093001/
https://www.rcclaw.com/medical-device-makers-may-soon-face-increased-risk-of-product-liability-lawsuits/