Live Nation Faces Significant Lawsuits In Texas Due To Astroworld Catastrophe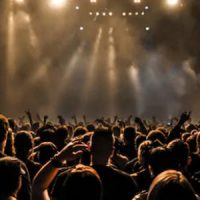 By now, the entire world has heard about the tragic events at Astroworld, the music event in Texas that resulted in the deaths of eight people. While families are recovering from the loss of their loved ones, lawsuits are already being prepared, and they will be filed against a number of different parties. Popular performers Drake and Travis Scott have been named as defendants, but the concert producer Live Nation also faces considerable legal penalties. Make no mistake, these lawsuits could result in eight-figure losses for these parties.
If Live Nation wants to defend themselves effectively as they face this legal action, they'll need to hire a team of qualified corporate defense attorneys who are experienced with the local laws and regulations in Texas. These attorneys will provide Live Nation with the best possible chance of a positive legal outcome. After a tragedy of this scale, the company needs to tread very carefully in order to maintain its reputation. This incident could easily ruin the company.
What Exactly Happened at Astroworld?  
At around 9 PM on November 5th, a "surge" occurred as crowds rushed towards the main stage at Astroworld. People were pushed together in an extremely tight section, and a number of people were crushed in the resulting stampede. This resulted in at least eight deaths and numerous other injuries, some of which were quite severe. In addition, several people suffered drug overdoses during the performance, and at least one individual was reported to be injecting people with drugs without their consent.
Who is to Blame?  
The lawsuits allege that Drake, Travis Scott, and Live Nation were at fault and should be held accountable for the deaths and injuries. First, Drake and Scott have been accused of inciting the audience and encouraging them to rush the stage. Scott has done this on at least one other occasion and has faced criminal charges after inciting this type of riot in Arkansas back in 2018. The lawsuit also alleges that the security provided by Live Nation was inadequate. Various concertgoers allege that they were begging security guards for help while suffocating and being crushed, only to be ignored. The concert producer is also accused of failing to provide adequate medical services to those who were injured.
What Happens Now?
Houston police chief Troy Finner stated that he met with Scott and his head of security to express his concerns about safety prior to the event. At least one plaintiff is seeking a temporary restraining order against Scott and the other defendants that will prevent them from deleting text messages and other evidence that could be used against them. Scott has already promised to cover the funeral expenses of those who have passed away.
Get Help From a Qualified Team of Corporate Defense Attorneys  
If you need help with your case, reach out to the skilled Brownsville commercial litigation attorneys at Colvin, Saenz, Rodriguez & Kennamer, L.L.P Over the years, we have helped many organizations in Texas avoid legal consequences as they face all kinds of different lawsuits. Working with a team of attorneys who understand local laws and regulations is often the best choice if your organization is facing a lawsuit in Texas. Reach out today, book your consultation, and we can help you move forward in an efficient, confident manner.
Resources:
eonline.com/ca/news/912282/travis-scott-pleads-guilty-to-disorderly-conduct-related-to-concert-riot
bbc.com/news/world-us-canada-59205570