Defending Against Insurance Claims Related To Tree Damage In Texas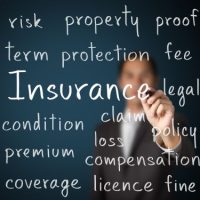 Texas has been hit with a number of storms in recent months, and the state's beautiful trees are paying the price. Many trees have been damaged, and many have been toppled over by strong winds. Although it's always tragic to see a tree die in this manner, things can get even more problematic when homes are damaged or even completely destroyed by falling trees. Homeowners immediately turn to their insurance policies in order to recover compensation, but should they accept some of the responsibility? This is a question many insurance companies are forced to ask in Texas.
If you're an insurance organization that is dealing with property damage in Texas, you need a team of experienced defense attorneys on your side. Choose attorneys with knowledge of local laws and plenty of experience with insurance defense, and you can approach this situation in the most efficient way possible. In certain situations, there are clear ways to avoid paying out claims caused by tree damage.
Texas Faces Considerable Tree Damage This Winter
 On November 4th, it was reported that Texas was suffering from a serious issue with tree damage throughout the state. The February storm during the previous winter had apparently done irrevocable damage to these trees, and many will never grow leaves again. This means that the state is dealing with a number of dead trees that will eventually fall. Homeowners need to be aware of this, especially if there are a number of dead trees close to the home. Tree damage has already caused excessive property damage in recent months, smashing cars and trees alike. 
Are Homeowners Responsible for Tree Damage?  
Homeowners are expected to exercise reasonable care of their own property. That means assessing nearby trees and acting in the most logical way to prevent tree damage. Homeowners are required to be on the lookout for dead branches, dead trees, and any trees that look as if they might topple over. These homeowners are required to call in experts to remove or prune the dangerous trees if necessary. If they fail to do this and the tree ends up damaging the property, their property damages claims can be rejected.
Fraudulent Claims  
It's also important to avoid fraudulent claims whenever possible. Before and after photographs of the property can help determine whether there is any questionable activity going on. 
Get Help from a Team of Qualified Defense Attorneys  
For help with your case, reach out to the Brownsville insurance defense lawyers at Colvin, Saenz, Rodriguez & Kennamer, L.L.P. Over the years, we have helped numerous organizations protect their best interests and defend against questionable insurance claims. With our help, you can avoid paying out excessive sums to property owners who are claiming tree damage. With the increasing prevalence of serious storms in Texas, fighting these claims effectively is a must. Book your consultation today, and we can immediately begin developing an effective action plan together.
Resource:
nbcdfw.com/news/local/tree-damage-all-over-texas-months-after-winter-storm/2802393/