Law Firm Sued For Fraudulent Real Estate Transactions In Texas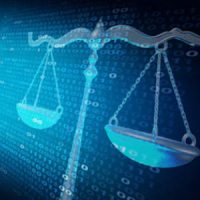 Many of us often forget that a law firm is just another type of business. At their core, law firms exist to become profitable. While many attorneys are genuinely passionate about helping others, the underlying goal is to become successful and earn a living. Many law firms are structured as corporations, which means they could potentially find themselves the target of a corporate lawsuit.
That's exactly what happened to one law firm based in San Antonio after they were accused of fraud and legal malpractice. The firm was allegedly involved in a real estate deal that saw a man with dementia being strongly encouraged to sign real estate documents when he was not of sound body or mind. The man developed dementia after purchasing various ranches in Texas, and his daughter is now filing the lawsuit as his legal conservator.
Langley & Banack Sued for More than $27 Million
 In April of 2021, it was announced that Langley & Banack was being sued for more than $27 million in connection to a legal malpractice and fraud lawsuit. Langley & Banack is the largest law firm in San Antonio. Larry Hancock owned several ranches in Texas, and his daughter now claims that his Weston Ranch was sold under duress. Larry's daughter Catherine McMahan claims that the law firm defrauded Hancock when they forced him to sign real estate documents while knowing he was suffering from dementia.
She also claims that senior partners at the firm acquired the ranch's land and mineral rights with the goal of selling them off at a huge profit. But the firm couldn't find a buyer, and Hancock ended up getting saddled with the resulting debt. McMahon even suggested that her father's signature was forged at certain times. While the facts still need to be established in this case, there are serious questions over whether the interests of Hancock and this law firm were "aligned."
Can Law Firms Defend Themselves?
When a law firm faces a major lawsuit like this, it's almost always best to get help from another law firm. Defending one's self in court is a risky practice, even if the defendant is a legal expert. Enlisting the help of a separate law firm gives you an "extra set of eyes," and allows you to approach your case in an objective, clear-headed way. There are many logical issues with defending yourself in court, such as not being able to question yourself in a way that makes sense.
Finally, major law firms have to focus on their own clients, and they may not have time to halt all of their business in order to defend themselves in court. These legal corporations will probably benefit most from working with a law firm that specializes in corporate defense.
Enlist the Help of a Qualified Attorney Today  
If your law firm is facing legal action, don't make the mistake of trying to defend yourself. Reach out to an experienced Brownsville commercial litigation attorney at Colvin, Saenz, Rodriguez & Kennamer, L.L.P. and you can approach this situation in an efficient manner. Book your consultation today, and we can develop an action plan together.
Resources:
lexology.com/library/detail.aspx?g=8f345753-e3c4-436b-8aed-bbf456195dad
expressnews.com/sa-inc/article/San-Antonio-law-firm-Langley-Banack-sued-after-16084712.php