How Breach Of Fiduciary Claims Affect West Texas Corporations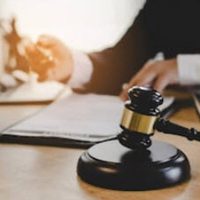 Although structuring a business or a nonprofit as a corporation in West Texas certainly comes with its fair share of advantages, you also face a number of legal vulnerabilities under this business type. One of the many legal issues you may face is a lawsuit regarding breach of fiduciary duty. Otherwise known as an "obligation of trust," fiduciary duty may be owed to a number of parties, including the corporation itself and its stockholders. Whether you're a director, an officer, or a controlling shareholder, facing an accusation of breach of fiduciary duty can result in serious legal consequences.
Fortunately, you can avoid many negative outcomes by enlisting the help of a qualified, experienced legal team as soon as possible. With the help of legal experts who specialize in corporate defense, you can approach this situation in an efficient, confident manner.
What is Fiduciary Duty?  
If you owe someone a fiduciary duty, it means that you have a legal obligation to place their interests over your own. Many individuals may establish these kinds of relationships, and this legal agreement doesn't always have to be put in writing. For example, spouses owe each other a fiduciary duty to disclose relevant financial information to one another.
In the context of a corporation, the relationship is much more formal. The senior officers have a fiduciary duty to put the interests of the shareholders and the corporation first. If they act in a manner that puts their own interests above the success of the company, they may be accused of breaching their fiduciary duty.
Elements of Corporate Fiduciary Duty  
There are a number of specific elements of fiduciary duty that may be breached by a corporate officer. These include:
Fiduciary Duty of Obedience: Officers and directors have a legal obligation to fulfill their specific roles within a company. For example, an officer who works for a nonprofit corporation may fail in their duty of obedience if they allow donations to be used for non-charitable purposes.
Fiduciary Duty of Loyalty: Officers and directors are expected to remain loyal to their shareholders and the corporation itself. If these entities are found to be abusing their positions for self-serving purposes, they may face allegations of failing in their duty of loyalty. Conflicts of interest are classic examples.
Fiduciary Duty of Disclosure: Officers and directors also have a duty to disclose all relevant information between each other and the shareholders. If officers are aware of serious issues and fail to disclose them, they may be accused of failing in their fiduciary duty of disclosure. For example, they may be aware that their flagship product doesn't actually work properly, despite enormous amounts of hype and overpromising.
Enlist the Help of a Dependable Legal Team Today  
If you're facing legal action such as a breach of fiduciary duty claim, it's always best to enlist the help of a legal team who focuses on corporate defense. Our Brownsville commercial litigation attorneys are equipped with a wide range of effective strategies, and they have the experience and knowledge to approach this situation in the most efficient way possible. If you've been searching West Texas for a legal team that can defend you against a breach of fiduciary duty claim, look no further than Colvin, Saenz, Rodriguez & Kennamer, L.L.P. Reach out at your earliest convenience, and we can work together to develop a winning strategy.