Minimizing The Legal Impact Of A Product Recall In South Texas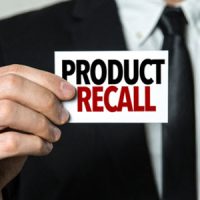 Product recalls are a regular occurrence for many product-based corporations in Texas. In late 2020, a Texas A&M diagnostic lab detected aflatoxin contamination in pet food sold by Midwestern Pet Foods. This resulted in a widespread product recall. In 2021, it was announced that Trident Seafoods had issued a voluntary recall in Texas for its Pacific salmon burgers over concerns that the patties may contain small fragments of metal. If you're running a product-based corporation in South Texas, you may be concerned about how product recalls may impact your reputation. You may also be concerned about potential lawsuits in the future.
In order to address these concerns in an efficient manner, your first step should be to enlist the help of a qualified, experienced legal team. Choose legal professionals who specialize in corporate defense and product liability, and you can approach this situation in a confident, efficient manner. Mitigating legal consequences during this period is absolutely essential, and you can save yourself serious amounts of stress and money by working with qualified legal experts.
Does a Product Recall Automatically Make You Liable?  
One of the biggest misconceptions about product recalls is that they make you automatically liable for personal injury lawsuits. While there is certainly a potential for lawsuits, a product recall doesn't simply mean that all of your customers have free reign to sue you. Generally speaking, a product recall only provides plaintiffs with an additional reason to file a lawsuit in the first place. Their attorney will attempt to use this to establish liability, but this factor is only part of the general puzzle of proving negligence. As long as you enlist the help of a strong legal team, you can still avoid liability lawsuits in an effective manner.
How to Minimize the Legal Impact of a Product Recall
There are a number of steps you can take to minimize the legal impact of a product recall:
Work with government bodies like the FDA as much as possible. Establish a good working relationship with these bodies. The FDA can protect you against lawsuits and other consequences if you approach this situation correctly.
Be very careful about public relations. What you say can and will be used against you. When you issue statements, have your attorneys go over each word with a fine-tooth comb. The last thing you want to do is unwittingly put yourself in a bad legal position with a careless statement.
Immediately investigate the problem. With better investigation techniques, you can quickly collect the necessary evidence you need to address the core issue and defend yourself in court.
Secure as much evidence as possible.
Get Help from a Dependable Legal Team Today  
If you're in the process of dealing with a product recall in South Texas, you probably have a million things on your mind. Let a team of professionals handle the legal aspects of this situation, and you can approach this issue with greater confidence. If you've been searching South Texas for a team who can assist you with this situation, look no further than Colvin, Saenz, Rodriguez & Kennamer, L.L.P. Thanks to a wealth of experience with product liability and corporate defense, we can mitigate any legal consequences you might be facing as a result of your product recall. Contact our Brownsville product liability defense attorneys today for help.
Resources:
snopes.com/fact-check/salmon-burger-recall/
fda.gov/animal-veterinary/outbreaks-and-advisories/fda-alert-certain-lots-sportmix-pet-food-recalled-potentially-fatal-levels-aflatoxin